SALMA HAYEK | 54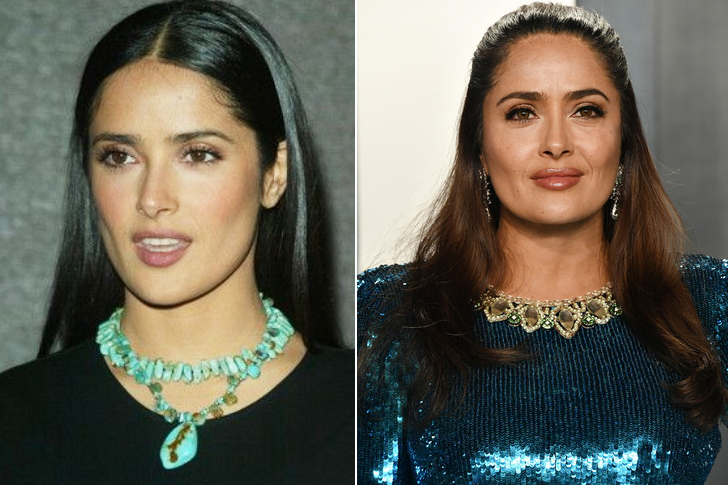 Most Hollywood fans would consider Salma Hayek as one of the luckiest people in the industry. She's blessed with top-notch looks, outstanding talent and she's also fortunate to have found the billionaire Fran?ois-Henri Pinault as her spouse. With her status after their marriage, she'll never have to worry about her credit cards when they go out and do some shopping.
Though she already had a comfortable life even if she's not doing some acting projects, she still accepts acting jobs from time to time. Probably, to satisfy her passion in her craft. She's expected to appear in the upcoming film?The Eternals?and the?Bliss?that is currently in the pipeline. At 54, Salma has retained her youthful glow and looks. How did the actress do it? Simple, she learned everything she needs to know about skincare— from her beauty routine to how she sees beauty— from her grandmother, who is trained at cosmetology.
BROOKE SHIELDS | 54
?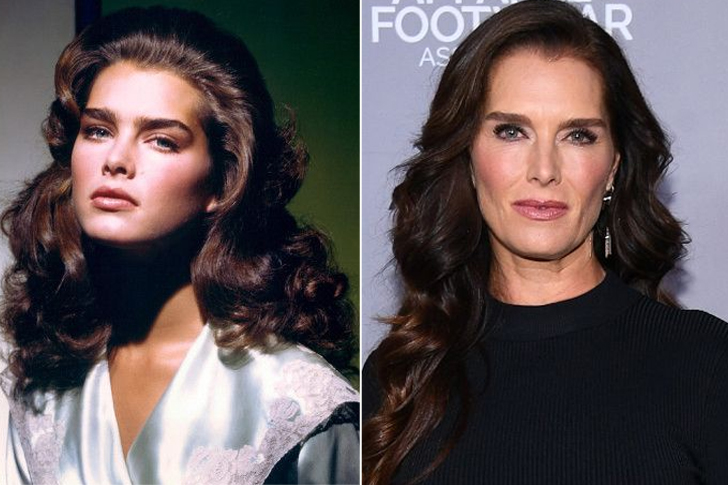 Brooke Shields has been working in the industry since her early teenage years. She knew the basic concept of money management already after she worked as a model. She later entered the acting landscape after getting good reviews for her performance in the 1978 film,?Pretty Baby. She later starred in?The Blue Lagoon and Endless Love?which pretty much solidified her status as a well-rounded actress.
She took a long break from acting in the late 80s and focused solely on her studies. Shields later returned to Hollywood and received a pair of Golden Globe nominations for her part?in Lipstick Jungle. Brooke is now 54, but there is no trace of aging on either her face or skin. She is very confident with the way she looks, thanks to her timeless beauty. Although she is now in her 50s, Brooke said she is?celebrating her body?in a way that she didn't when she was young.
LISA BONET | 52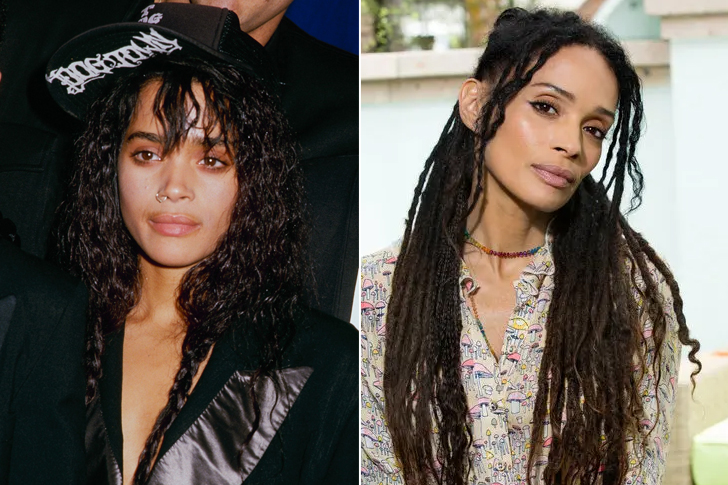 Who would have thought that the actress Lisa Bonet is already 52 but she's clearly head and shoulders above the rest when it comes to beauty and looks. Thanks to coconut oil and dance class, Lisa manages to maintain her fit physique and forever-young look. Also dubbed as miracle oil, organic coconut oil has been a staple on the actress' body – even before all the rave about it happened. Dance, on the other hand, is her favorite form of fitness and African dance class is what she lives for.
As we all remember, she rose to stardom thanks to her part as Denise Huxtable in the famous sitcom?The Cosby Show?and its spinoff?A Different World. With a beauty like hers, it is no surprise that she started out in beauty competitions. She may not be that active in the acting scenes nowadays compared to her professional career a couple of years ago, but she never showed any signs that she needed any loans to help her with her finances.
DEMI MOORE | 57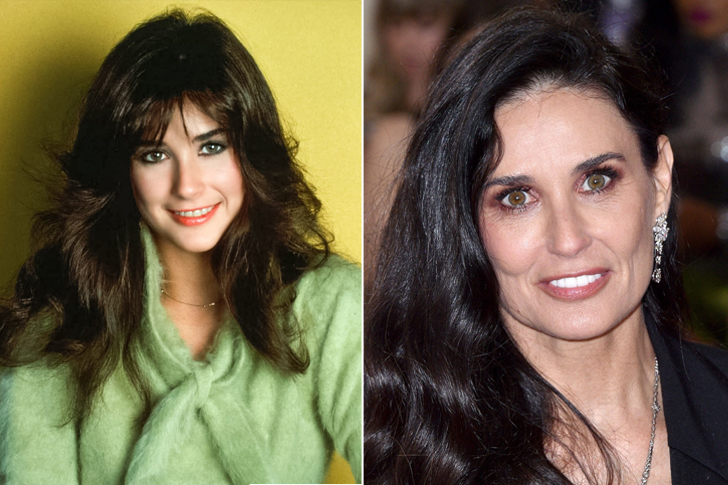 If we are looking at the beauty Demi Moore possesses, she can easily be mistaken as a woman in her forties. Well, even in her days as part of the Brat Pack, she's one of the actresses that stands out from the rest because of her beautiful face. How did she maintain her immense attractiveness? Demi admits she has very sensitive skin, so she only uses fragrance-free, simple, and pure products. She religiously moisturizes her skin, which is the most critical lesson her mother taught her. In turn, the star also passed on this knowledge to her daughters.
During the beginning of her career, she starred in a couple of soap operas such as?General Hospital.?She had a pretty consistent career but hit the jackpot during the 90s, especially after she landed the lead role in the classic 1990 film?Ghost.?She now places enormous investments of her time and effort battling against human trafficking.
WINONA RYDER | 48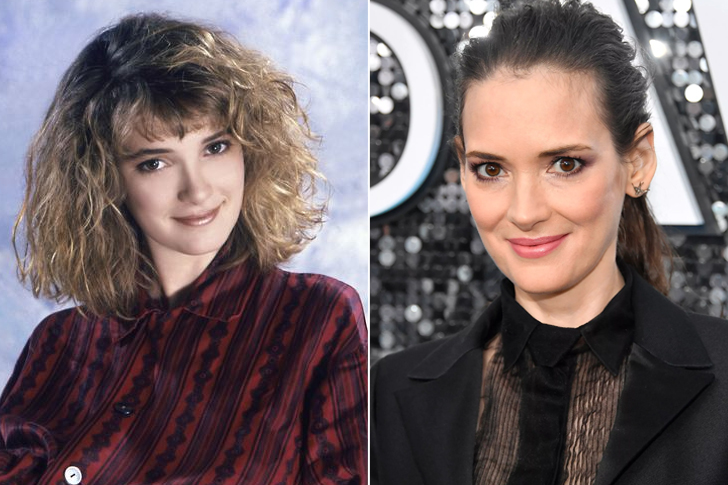 Because of the way she looks, people find it hard to believe that the actress Winona Ryder is already in her late 40s. Well, we can't blame her since she looks way younger than her age suggests. She has successfully?maintained youthfulness?since she started her career. The 49-year-old beauty has a natural approach to aging— and it does not involve fillers. Over the years, she has been using sunscreen every day to boost her skin. Of course, Winona also makes sure she always gets a good night's sleep.
She also exhibited excellent acting skills and was on the receiving end of a Golden Globe Award and a couple of nominations from the Academy, BAFTA, and Screen Actors Guild Awards. Because of her good money management skills, she was able to get an estimated net worth of around $20 million. Winona Ryder also appeared in recent films such as?Destination Wedding?and the HBO series?The Plot Against America.
KRISTIN DAVIS | 55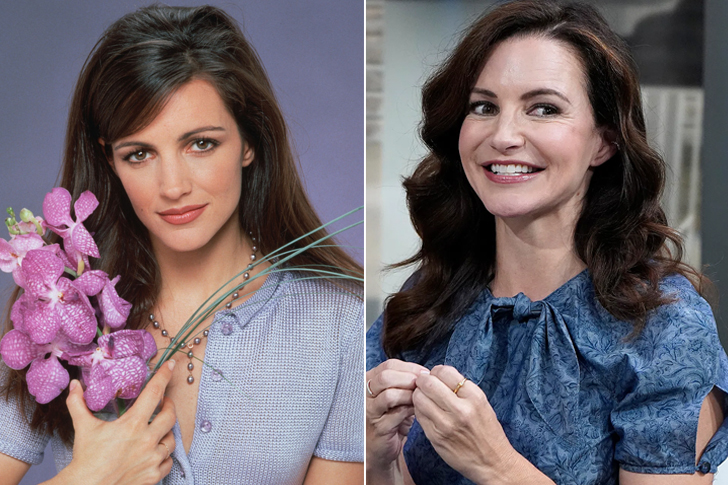 Kristin Davis has bent the law of time with her timeless beauty and charm. In her more than 30 years in the business, it looks like she has not aged at all, and the only secret she has involves protecting her skin. Kristin swears by the miracles of?using sunscreen, even to the extent of constantly reapplying it on her face due to her sensitivity to the sun.
She first rose to fame thanks to her part in the prime-time soap opera?Melrose Place?during the mid-90s. Davis then starred in her breakthrough role as Charlotte York Goldenblatt in the hit television series?Sex and the City.?Throughout her stay on the show, she received countless merits and nominations for her part and she even revisited her role in the film version of the program. Kristin Davis has come a long way after getting her degree in Acting from the prestigious Rutgers University's Mason Gross School of the Arts.
RAQUEL WELCH | 79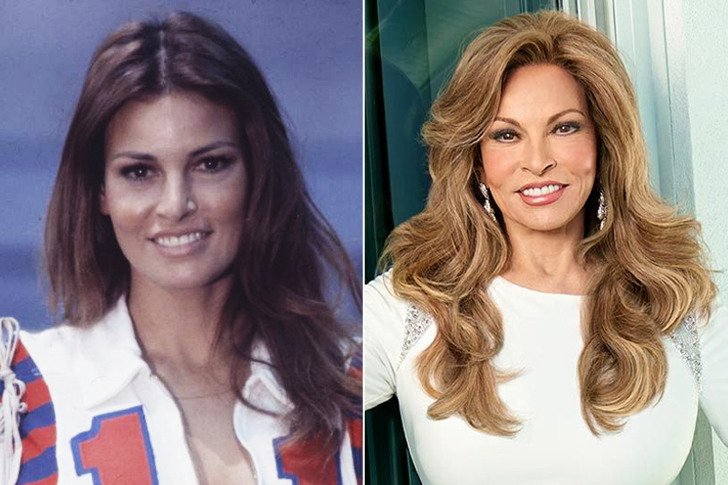 Raquel Welch will be 80 this coming September but her looks can still "wow" the younger generation because of the youthful glow she provides considering the age she had. During her prime, she's one of the top personalities in Hollywood and even became a pop culture icon because of her pin-up poster that became one of the best-selling posters of all-time.
She reached the ceiling of her career and became an international sensation during the late 60s in the movie?One Million Years B.C.?Over the years, she launched a couple of investments including her own wig collection and her cosmetic products. Raquel has managed to look young and stay fit by following a low-carb, gluten-free diet, as well as doing yoga poses for an hour and a half every day. She also makes sure that her grey hair or wrinkles will never make a peep from her face and head.
HEATHER LOCKLEAR | 58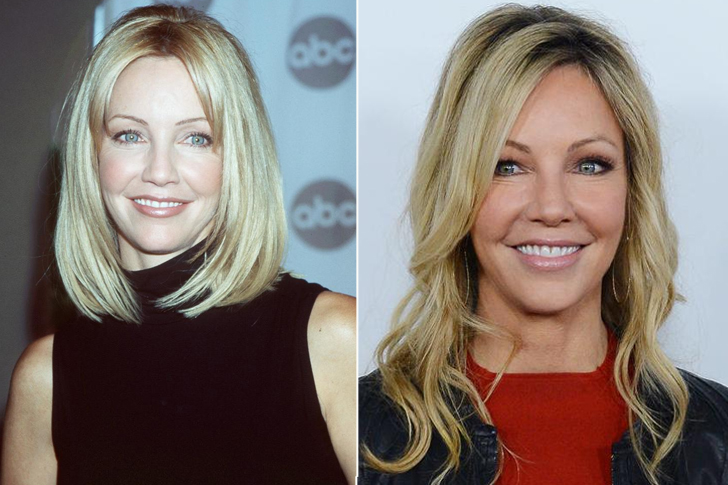 This beauty from California has all of the trademarks of timeless beauty. At 58, Heather looks half her age, thanks to her strange beauty secret. Consider yourself warned, though, because due to the absurdity of this procedure, many may not follow it. The actress does not needles at all to look young and radiant, as her "raunchy little secret" is enough to get her by.
She rose to stardom thanks to her part as Amanda Woodward in the 90s series?Melrose Place.?All of her investments for the show paid off and she was nominated for four straight times for Golden Globe's Best Actress Award for Television Series – Drama. She also stayed on the hit soap opera?Dynasty?for a couple of seasons. In recent years, we rarely saw her in many projects but that wouldn't place her under the bankruptcy limit. Locklear was last seen in 2017 where she portrayed the role of Sarah in an episode for?Fresh Off the Boat.
HALLE BERRY | 53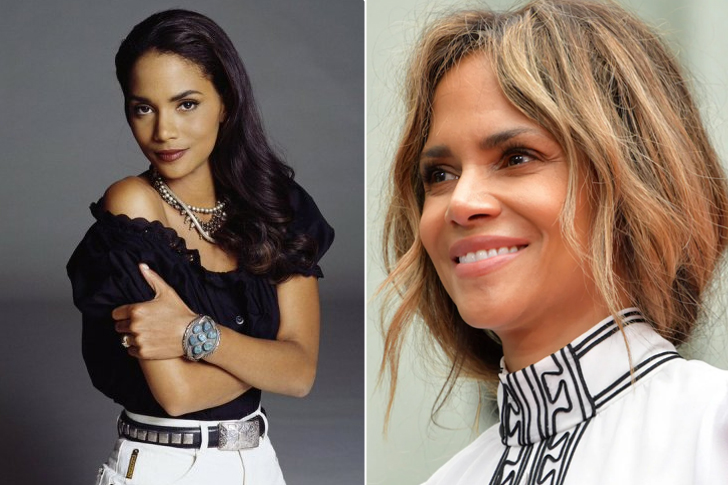 Even at the age of 53, Halle Berry is still considered one of the hottest celebrities in Hollywood as she continues to defy the hand of time. She still maintains her top-notch figure along with her youthful glow. With that kind of beauty, many women of her age will put a lot of investment just to know her secret.
What are those, you might ask? Halle only has five skincare tips that make her look like she is only in her 30s. The award-winning actress drinks bone broth, does cardio workouts, avoids drinking alcoholic drinks and smoking, religiously follows a basic skincare regimen, and embraces facial sprays and masks. Though she's not that active in Hollywood compared to her prime, she still has a good reputation overall and still remains one of the top personalities in Hollywood. We last saw her on-screen as Sofia alongside Keanu Reeves in?John Wick: Chapter 3 – Parabellum.
KELLY BENSIMON | 52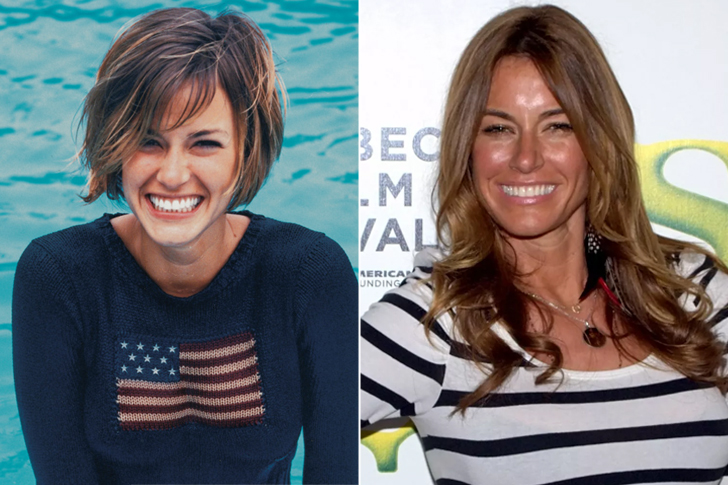 Kelly Killoren Bensimon was one of the personalities that we saw on the reality television show, The Real Housewives of New York City. She was one of the main casts for the show but was let go after spending a couple of seasons in the program. Aside from her appearance in the program, she's also known as an author, socialite, and a former model.
After her divorce with her former husband, Gilles Bensimon, she later dropped her ex-husband's last name and carried her family name, Killoren. In the last couple of years, she also released her first and second novel, A Dangerous Age in 2016 and its sequel, The Second Course a year later. During her career as a model, she made appearances in magazines like Cosmopolitan, Elle, and Harper's Bazaar. The reality TV star was also the spokesperson for the brand Clarins. Not to mention, she hosted numerous events such as IMG fashion week and the IMG swimsuit shows.
DIANE KEATON | 74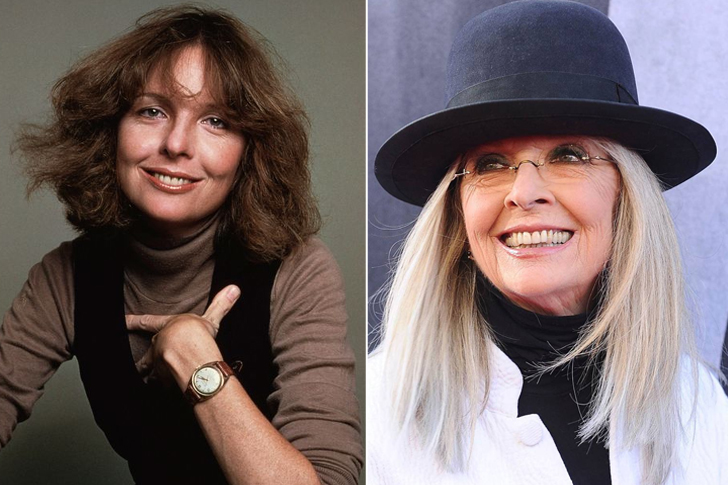 Currently, at 74, Diane Keaton has proven a lot in many facets of her professional career. She is one of the top personalities both on and off the camera as an actress, director, and producer. She's also a well-rounded singer, author, photographer and proved that she's capable of running her own investments as a real estate developer.
Most people think that because of her busy lifestyle and her enormous cash pool, she didn't have to deal with most of the stress that normal people experience. She also opted for an all-natural look and didn't go for any cosmetic surgeries to enhance her looks. Diane started acting on stage then made her debut on-screen when she was given a spot as an extra in Lovers and Other Strangers. Her career started taking off, however, when she landed in her first major movie role, playing Kay Adams-Corleone for the iconic film The Godfather.
KELLY LEBROCK | 60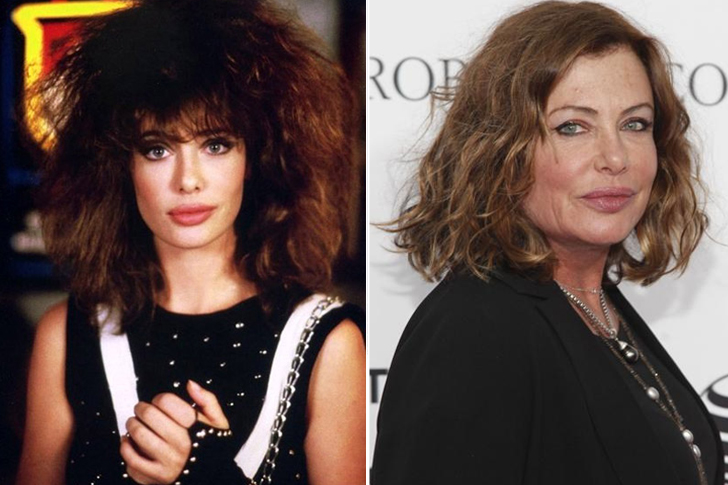 Starting from her teenage years, Kelly LeBrock has exhibited top-notch money management skills after she began her journey in the fashion industry as a model in New York City. Within just a couple of years, she already has a huge fan base and established herself as one of the top models in the industry after appearing on a 24-page spread page in Vogue magazine.
She later worked with the French fashion designer Christian Dior while accepting advertisement gigs including the famous shampoo commercial with the catchphrase "Don't hate me because I'm beautiful." Up until today, her name still remains relevant in the modeling landscape. LeBrock has been featured on the covers of numerous magazine publications. When she made an appearance on a Pantene shampoo commercial, the celebrity became a pop culture icon – and from there on out, her star only shone brighter. She had roles in movies such as Weird Science and The Woman in Red, where everyone got to see her stellar acting chops to boot.
CHERYL LADD | 69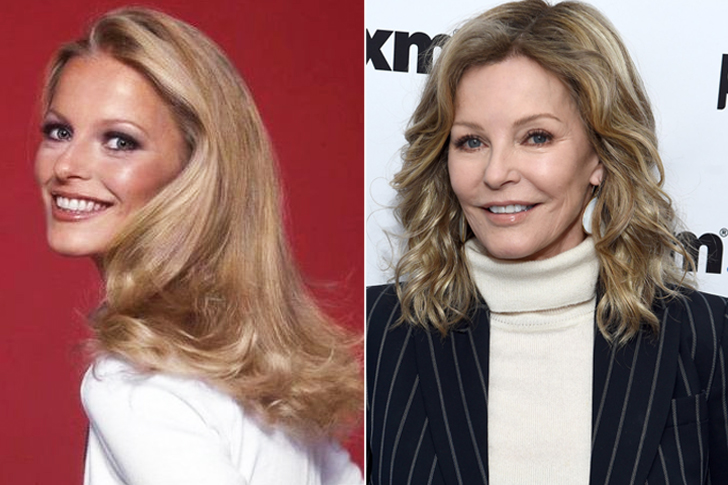 Cheryl Ladd made a huge noise in show business back in the days as Kris Munroe in the 1970s crime action-drama series Charlie's Angels. She starred in the show as a replacement for Farrah Fawcett-Majors during the second season of the series which became the turning point of her career towards the top of Hollywood rankings. Because of her graceful looks and unparalleled talent, she became a top choice for various films including Purple Hearts, Millennium, and the 1998 film Permanent Midnight.
After she hired a divorce lawyer for her first marriage, Ladd married the music producer Brian Russell in 1981. She initially wanted to start a Hollywood career in the music industry, but it looks like fate had other plans for her— particularly in the acting department. She made guest appearances in shows like Police Woman, The Partridge Family, The Muppet Show, The Rookies, and Happy Days. To add, the actress is also a published children's book author. She penned the books titled: The Adventures of Little Nettie Windship and Token Chick: A Woman's Guide to Golfing With the Boys.
NICOLE KIDMAN | 53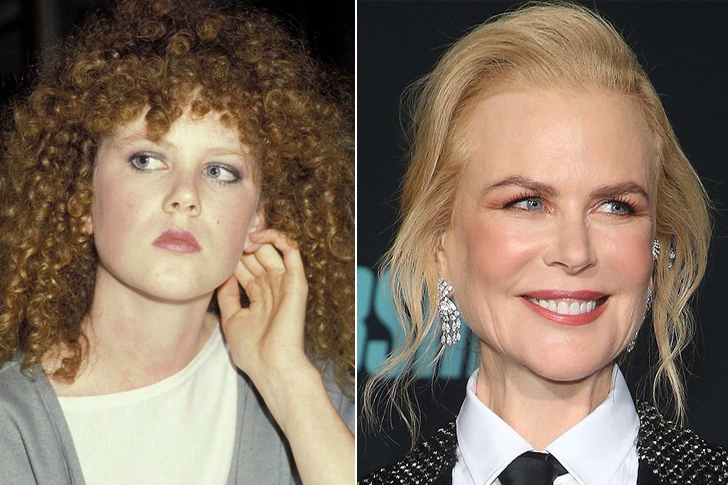 The American-Australian actress Nicole Kidman, has always been one of the top personalities in the acting scenes thanks to her unparalleled talent and her timeless looks. She received many accolades including a couple of Academy Awards, a pair of Primetime Emmy Awards and five Golden Globe Awards. She also made her financial advisor proud since she's one of the top earners not only in Hollywood, but in the whole entertainment landscape in 2006, 2018, and 2019.
With her fortune, she can easily get all of the expensive anti-aging creams out there in the market without doing any second thoughts. She'll also enter her 60th year this June. Kidman started her career as an actress in Australia when she appeared in the movies Bush Christmas and BMX Bandits back in 1983. Her breakthrough role finally arrived when she landed a role in the thriller movie Dead Calm and the series Bangkok Hilton. The star's debut in Hollywood, however, only came when she became part of the cast in the movie Days of Thunder, where she starred alongside Hollywood icon Tom Cruise.
JENNIFER GARNER | 48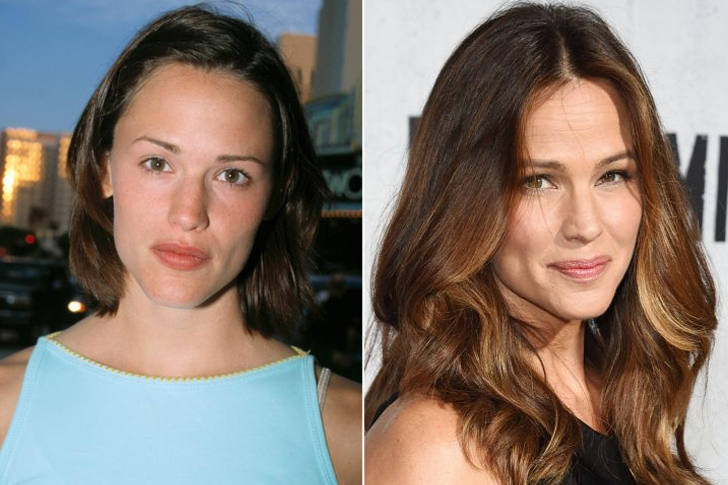 Jennifer Garner made a grand reputation in Hollywood as one of the premier actresses of her time. She appeared in a couple of hit television series and movies throughout the years that made her credit score as stable as ever. She gained public recognition after she played the role of Sydney Bristow in the action series Alias in the early to mid-2000s, where she won a couple of awards and nominations.
She may be approaching her 50s in the coming years, but her face barely showed signs of aging. Garner is also trying her luck behind the scenes as part of the production crew and sometimes works as a producer in some of her projects. Garner is an ardent supporter of early childhood education and is also a Save the Children board member. She co-founded the organic baby food company, Once Upon a Farm, and also serves as the brand officer for the company. She appeared in projects such as The Invention of Lying, Valentine's Day, Odd Life of Timothy Green, Peppermint, Miracles from Heaven, Juno, Dallas Buyers Club, and Catch Me If You Can.
MARY STEENBURGEN | 67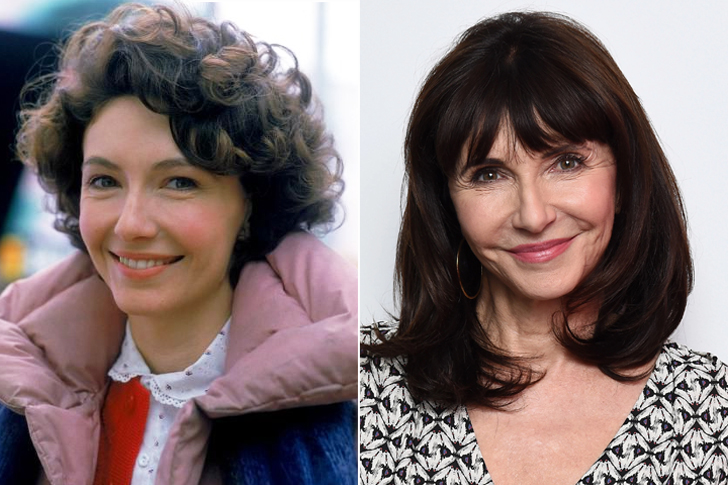 The award-winning actress and Hollywood A-lister Mary Steenburgen have been around the industry since the 70s. Over the course of her acting career, she consistently provided her audience with her exceptional acting skills that catapulted her towards the top of Hollywood rankings. She appeared in various films in the past couple of decades including the 1980 movie Melvin and Howard. Steenburgen also starred in Tender Is the Night, The Attic: The Hiding of Anne Frank, What's Eating Gilbert Grape, and the last installment of the Back to the Future franchise.
Because of her contributions and influence in the film industry, she got a couple of Honorary degrees coming from various educational institutions and Universities. Steenburgen's big break arrived when she was spotted by Jack Nicholson while in Paramount's New York office reception area. She was then cast as one of the leads in his movie Western Goin' South. The actress received the Saturn Award for Best Actress for the movie Time After Time. The accoldaes do not stop there, though! This showstopper also earned the Academy Award for Best Supporting Actress for her portrayal of Lynda Dumar in the film Melvin and Howard.
JULIANNA MARGULIES | 54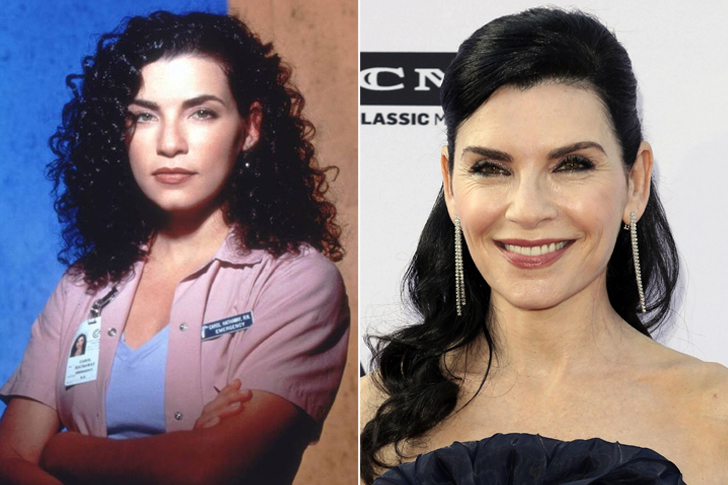 Julianna Margulies looks like she barely aged as time flies by. We can clearly see that time has little to no effect on her considering that she's already 53 and turns 54 this coming June. During her acting days, she received more than decent amounts of fame and fortune after portraying Carol Hathaway in the classic medical drama ER. She also got excellent feedback coming from television critics in her performance in The Good Wife.
Margulies landed a minor role in The Darwin Awards back in 2007. The actress then acted in a series called Canterbury's Law, where she played the titular character. Margulies was also set to guest star in Billions. She also played Catherine Brant in the Showtime drama, where she portrayed a professor of sociology and a famous author. It seems like art mirrors life because Marguiles actually published a picture book titled Three Magic Balloons, which was loosely based on Margulies' father, Paul Margulies.
HELENA CHRISTENSEN | 51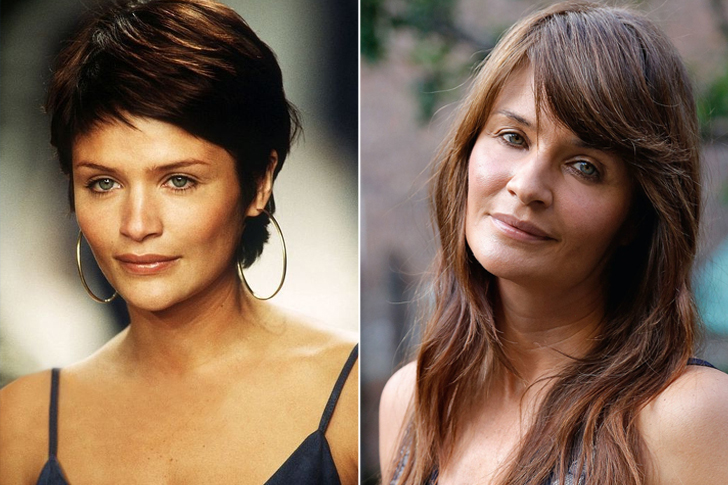 This beautiful woman coming from Denmark is one of the world's top models. Just like most supermodels in the industry, she became a Victoria's, Secret Angel. As her influence spread around the modeling scene, she achieved numerous projects that catapulted her credit score off the charts. Helena Christensen first made a name for herself as the titleholder for the 1986 Miss Universe Denmark crown at a young age of 17. Later that year, she went on to compete for the Miss Universe pageant and that pretty much started her journey to the top of the modeling landscape that we know today.
Christensen's rise to fame reached its peak in the '90s, which made her one of the most sought-after models during her time. She appeared in Chris Isaak's rack Wicked Game. She was hailed as Revlon cosmetic's ambassador. The stunning beauty graced the covers of high-profile magazines such as Harper's Bazaar, Vogue, Elle, and W Magazine. On top of that, she was also the star of campaigns by brands like Hermes, Versace, Prada, Lanvin, and Sonia Rykiel.
NANCY MCKEON | 54
Nancy McKeon just recently turned 54 but she still shows the same youthful glow that she held a couple of decades ago. Most people remembered her as the boyish Jo Polniaczek in the hit sitcom during the late 70s and up until the 80s, The Facts of Life. She also appeared in police procedural drama, The Division as Jinny Exstead during the early 2000s.
Though she received much success in her profession as an actress, she decided to step away from the limelight a couple of times to focus more on her family. At one point, they resided in their real estate investment located in Austin, Texas but still periodically appear in selected films and television shows. McKeon started her career in the entertainment industry by becoming a model for a baby clothing line for a catalog by Sears & Roebuck when she was a toddler. She was featured in a number of commercials together with her brother. Eventually, the hard-working woman then made appearances on soap operas such as Another World and The Secret Storm.
JAMI GERTZ | 54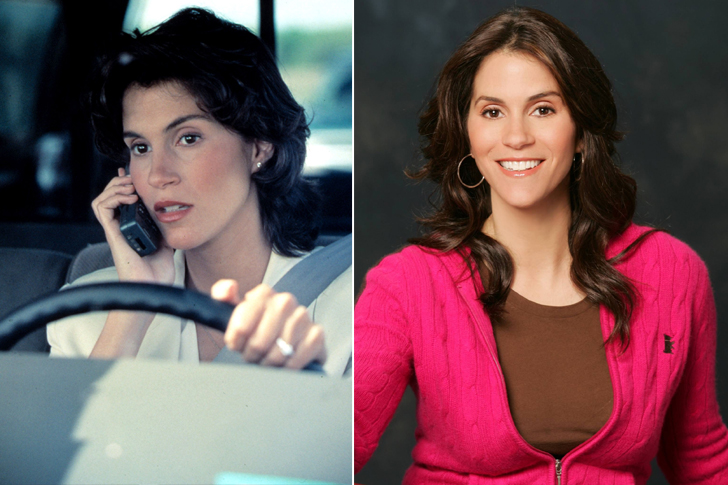 You might find it hard to believe but the actress Jami Gertz is already 54! Yes, you got that right, her young-looking aura is still considered one of the most gorgeous in the industry. She rose to prominence during the 80s and some parts of the 90s in movies such as Crossroads, The Lost Boys, and Quicksilver. Gertz also starred in the disaster film Twister.
Aside from acting, she also showed that she had placed a couple of smart investment moves that will secure her finances in the long run. Along with her husband, Antony Ressler, the couple became part-owners of NBA team Atlanta Hawks. Just to give you a quick background, this classic beauty was born in Chicago, Illinois to Sharyn and Walter Gertz on October 28, 1965. She went to Maine East High School, where she started getting interested in acting. It seems like Jami had it in her all along!
JULIANNE MOORE | 59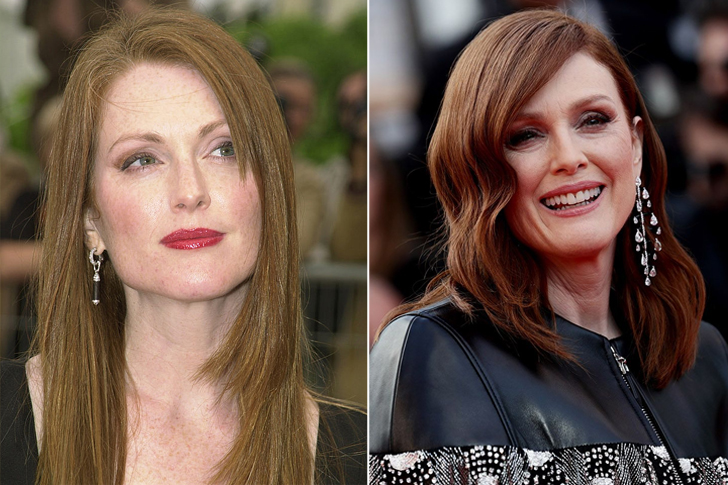 The 59-year-old actress, Julianne Moore still has what it takes to carry herself with grace and passion on the red carpet and a big part of that is because of her youthful glow and untarnished charisma.
She already knew what she likes to do but her parents urged her to first get a college degree to secure her future. She followed their advice and after she finished her studies. Moore went on to star in the soap opera As the World Turns and immediately made an impact in show business, where she won a Daytime Emmy Award. That paved the way for her to become one of the top artists of her time. Born Julie Anne Smith on December 3, 1960, Moore was the eldest child among three kids. Her father was in the military and was sent to the Vietnam War when she was still young. Her mother, on the other hand, was a psychologist that hailed from Scotland.
EVA LONGORIA | 45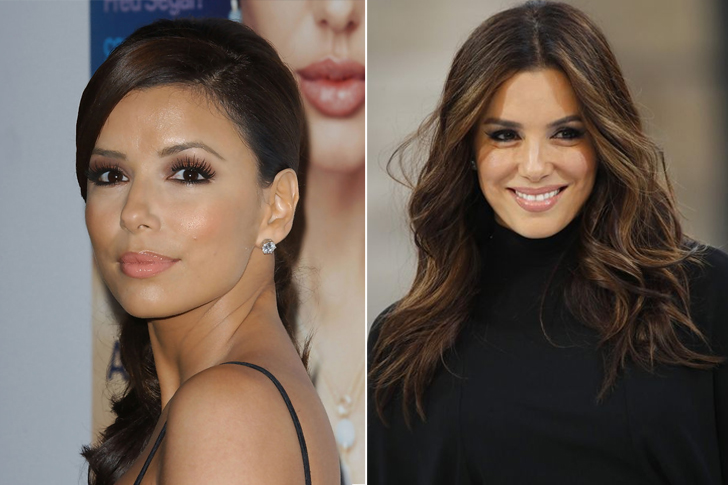 Eva Longoria is another famous personality who made a reputation for herself both on and off the camera. Longoria is a famous actress who rose to prominence thanks to her part in Desperate Housewives. She also made a reputation as a well-rounded producer and director who also had a knack for running her own investments. Born Eva Jacqueline Longoria Baston on March 15, 1975, the actress grew up in Corpus Christi, Texas, with Mexican-American parents. She got her first acting job in 1999 through Executive Producer Gary Ghiaey, and the rest, as they say, is history.
Longoria has a sweet face that still keeps her effortless beauty in check as time goes by. Judging from her looks, she barely aged a day from the time she became an international superstar. We can't wait to see this celebrity sweetheart in a couple of years because we bet she'd still be just as gorgeous as she is now.
PORTIA DE ROSSI | 47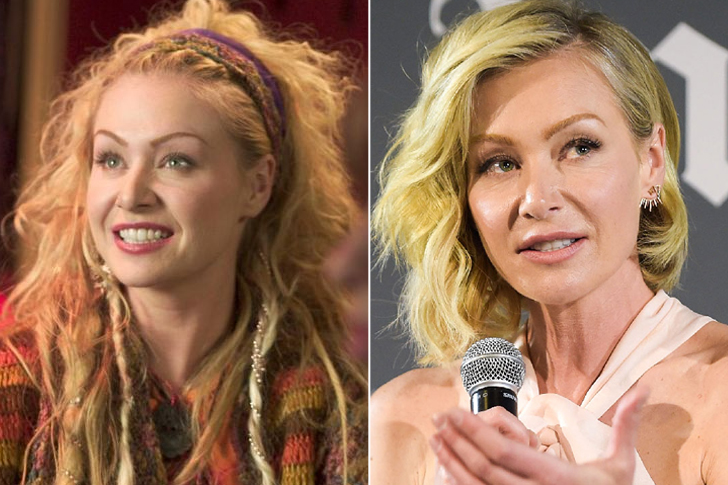 Portia Lee James DeGeneres or professionally known as Portia de Rossi is a famous model and actress who first rose to fame thanks to her part in the American drama series Ally McBeal as the lawyer Nelle Porter. She became a household name thanks to her stunning performance which also earned her a Screen Actors Guild Award. She later starred in Arrested Development and Scandal in the mid-2010s.
Aside from her efforts in the acting scenes, she also places a lot of her time and resources supporting charitable groups including Locks of Love for people having issues with alopecia and other medical conditions that will lead to hair loss. Born Amanda Lee Rogers on January 31, 1973, de Rossi is also a businesswoman and a philanthropist. She grew up in Grovedale, Geelong, Victoria, in Australia. Unknown to some, the now Mrs. DeGeneres started out in the entertainment world as a model for print and for TV commercials.
GOLDIE HAWN | 74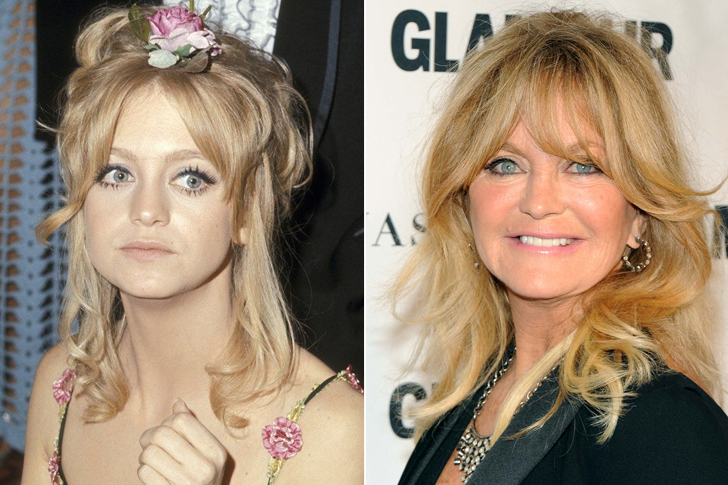 Goldie Hawn has proven time and time again that age is just a number. She will turn 75 at the end of the year but she still gives out that youthful glow that many women of age are envious about. Aside from her fabulous looks, she also has tremendous talents and became one of Hollywood's top actresses and singers. She also showed flashes of her abilities in dancing and working behind the scenes as a producer.
Though she hired a couple of divorce lawyers over the course of her private life, by the looks of things, she and her current partner, Kurt Russell, seems to be living together happily. Born on November 21, 1945, Hawn is not only an actress but is also a dancer, a singer, and a producer. She is most known for her appearances in There's A Girl in My Soup, The Sugarland Express, Seems Like Old Times, and Private Benjamin.
LUCY LAWLESS | 52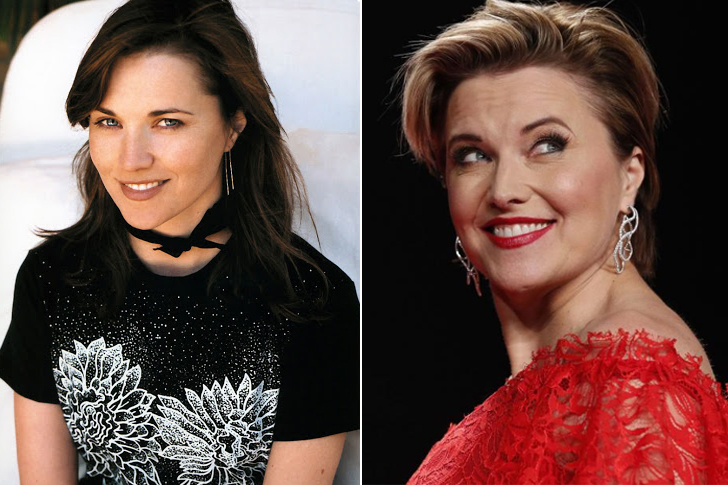 If you grew up during the 90s and enjoyed fantasy series, we bet that you have watched a couple of episodes of Xena: Warrior Princess. If yes, you probably know Lucy Lawless, the actress that portrayed the beautiful yet fierce warrior princess, Xena. She later joined the gang of Battlestar Galactica as D'Anna Biers (Number Three) and the famous series, Spartacus.
She's currently 52 but her looks suggest that she's younger than what her age shows. However, her backstory was not as smooth as her professional career. During her childhood years, she had an eating disorder, a good thing, she managed to overcome this predicament — thanks to her sheer will and her medical insurance policy. Speaking of her childhood years, it seems like Lucy started out having a knack for performing from a very young age. At 10, she performed in her first musical play. Over the years, she also appeared in Parks and Recreation, Salem, and Ash vs. Evil Dead.
LISA WHELCHEL | 56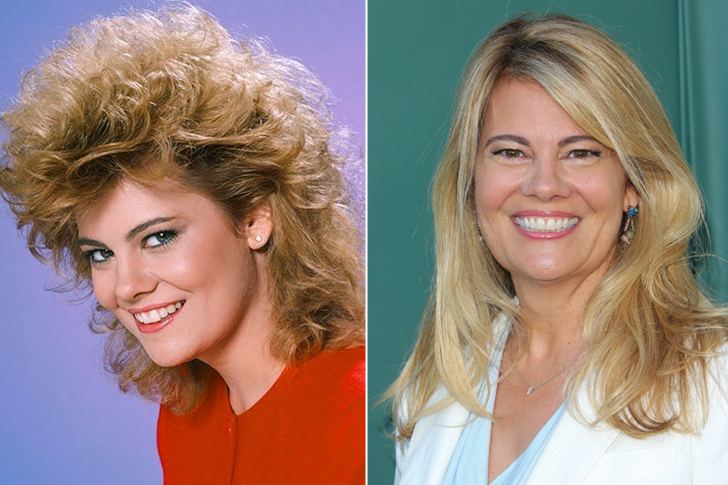 The beautiful Lisa Whelchel started her career as a young talent for the children's show The Mickey Mouse Club as part of the Mouseketeers. She later starred in the hit sitcom The Facts of Life where she portrayed Blair Warner for almost a decade which also secured her financial status and her credit score.
In the later part of her career, she focused more on inspirational films rather than going mainstream. She also released a couple of Christian pop songs throughout the years that made it to the top of Billboard Contemporary Christian music charts. We started to think that the secret behind her gorgeousness is the ease of mind she got from fulfilling her calling. As it turns out, the actress has revealed that she has no strict beauty or skincare regimen. In an interview with Yahoo Life, Lisa said that both her mom and grandmother look young as well. The truth is, she just inherited great genes!
MOLLY RINGWALD | 52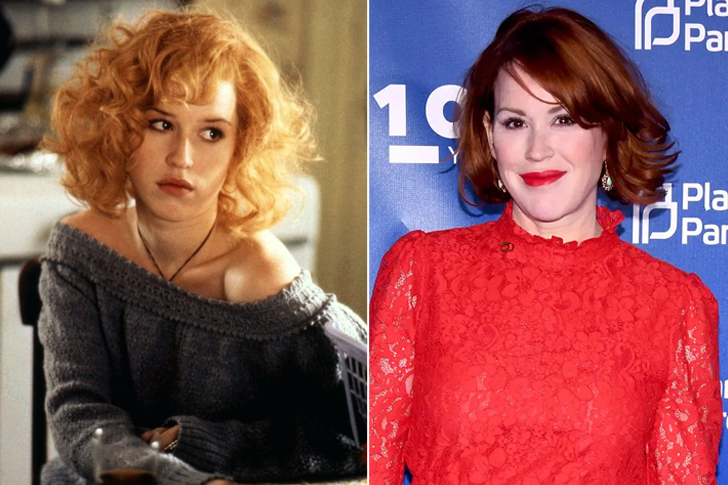 Molly Ringwald rose to stardom during the 80s with her first major role in the mainstream entertainment scene thanks to her part in The Facts of Life. Though she didn't last long in the sitcom, it came to her as a blessing in disguise and allowed her to work with an independent film called Tempest in 1982, where she got her legit shot towards stardom and earned her a nomination for Golden Globe's New Star of the Year.
She later became one of the most prominent parts of the "Brat Pack" era and VH1 even placed her as the top contender for their 100 Greatest Teen Stars list. She never needed any lawyers during her professional career since she wanted to get a clean record on and off the screen. Ever wondered about The Breakfast Club star's humble beginnings? Ringwald grew up in Roseville, California, to a blind jazz pianist and a chef. She started acting at five years old in a play titled Alice in Wonderland. She played the Dormouse and fell in love with the experience early.
CATHERINE BACH | 66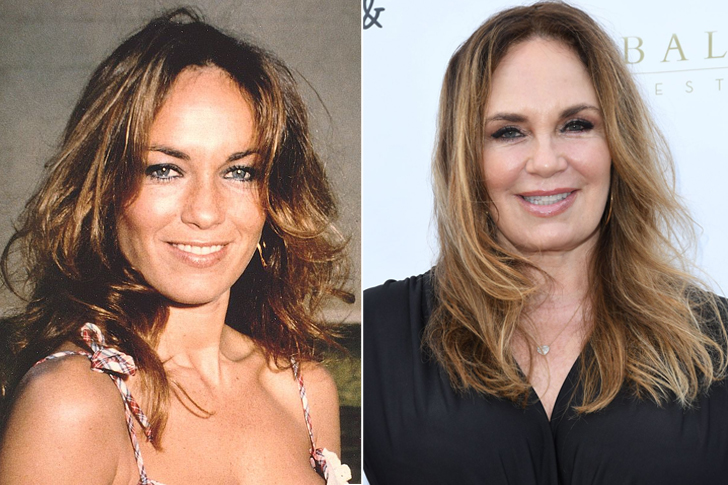 Catherine Bach may be in her mid-60s but her looks are still comparable to her younger self a few decades ago. Most people of her age will resort to using their credit cards and opt for expensive enhancement procedures but she kept her youthful glow thanks to her active lifestyle and her pastime which is dancing.
She first rose to fame with her role as Daisy Duke for the television program The Dukes of Hazzard. She also played for African Skies during the early 90s and became a key part of the famous soap opera The Young and the Restless. Bach was born in Cleveland, Ohio, to Norma Jean Kucera and Bernard Bachman. Her mother was an acupuncturist, and her father was a rancher. Unsurprisingly, she grew up on a South Dakota ranch. She and her family are also said to be descendants of the Verdugo family, one of the early wealthy families in California.
GEENA DAVIS | 64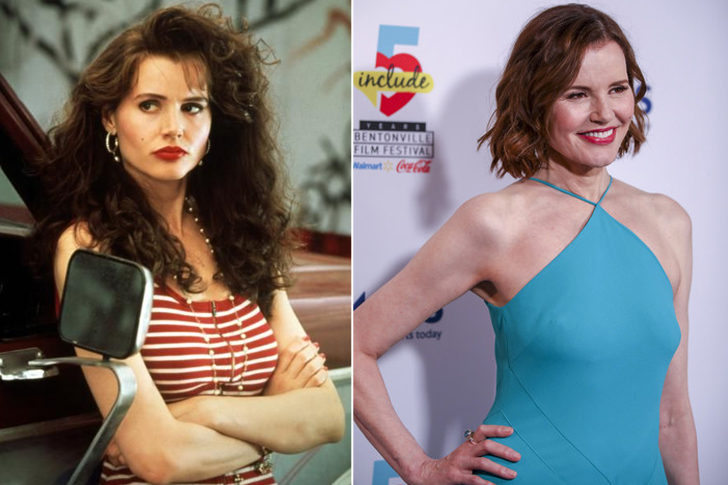 Many Hollywood enthusiasts consider Geena Davis as one of the influential personalities in the industry. She's not only known for her acting skill, but she also made a name for herself as one of the prime movers of feminism. Because of her strong personality, she often portrayed strong-willed characters and that also reflects how she does it in real life.
Davis got her bachelor's degree in drama from the famous Boston University in the latter part of the 70s and it really helped with her overall acting career. She's still pouring out a lot of time in her advocacy and fighting for equal rights for women not only in show business but other industries as well. Therefore, after working for years, Geena Davis clearly deserves all the good things that are happening in her life. She glows from the inside and it definitely shows in the outside.
CHARLOTTE ROSS | 52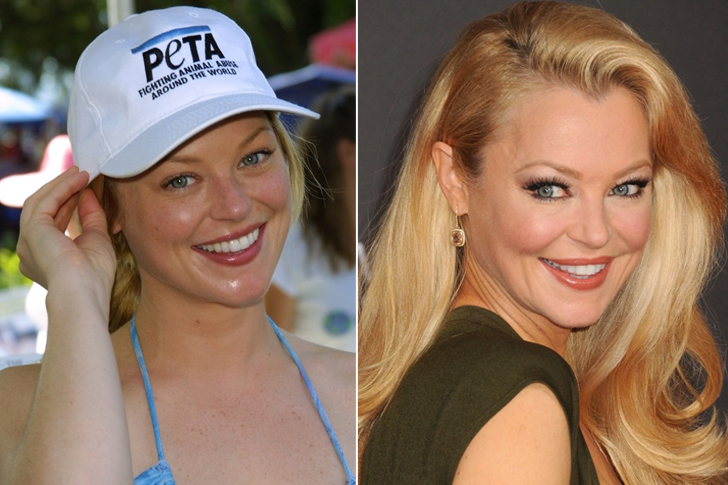 Charlotte Ross just recently crossed into her early 50s. However, her face and her charm still suggest the younger version of herself. For those who are not in the loop, Ross was the actor behind the character of Eve Donovan on the 80s daytime soap opera Days of Our Lives. She later appeared as Det. Connie McDowell as part of the main cast in NYPD Blue.
Her Hollywood journey was as smooth as people thought. After finishing her high school years, she hired a moving company and relocated to Los Angeles to pursue her dreams. Her father was opposed to the idea, but Charlotte was willing to take the risk and it all paid off in the end. With the proper guidance of her personal financial manager, she managed to maintain her wealth as well as her looks. Indeed, if you look carefully, she does not age a bit.
MERYL STREEP | 70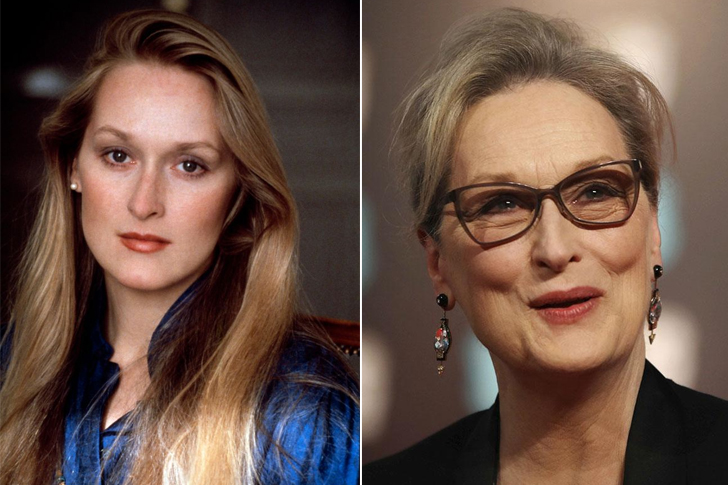 Meryl Streep without a doubt is still considered one of the most beautiful in the industry. She will turn 71 this coming June but her look is still comparable to the younger version of herself decades ago. The reason behind her timeless beauty? Eating organic food and maintaining a healthy lifestyle. That's her secret recipe!
Aside from her look, she also has one of the best careers in the entertainment scene. She also gives out some of her earnings as part of her advocacy towards the importance of having a college degree and provides a handful of scholarship programs for those deserving students. Indeed, Meryl Streep inspires other actresses in the industry that they should give back to the public. Her purest soul and her brightest smile could describe how beautiful she is, and at 71 years old, she is still respected by the new generation of actors and actresses in the industry.
GWEN STEFANI | 50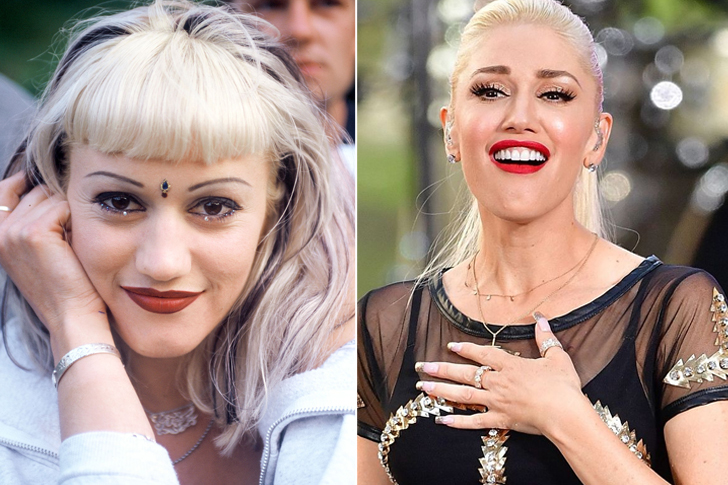 Before she went full steam ahead on her solo career, Gwen Stefani started gaining public attention thanks to her band, No Doubt, of which she was lead vocalist. She and her band were one of the top rock bands of the 90s who are responsible for various hits, including "Just a Girl", "Spiderwebs", and "Don't Speak".
Nowadays, she still rides the wave of success thanks to her successful solo albums, which produced chart-topping hits. She also made her financial advisor proud thanks to the overall albums she sold throughout her entire career as a solo artist and during her time with her band. Now at 51 years old, she seems unstoppable in her career while defying aging at the same time. As she keeps on glowing, perhaps you could expect her to produce her newest album. Regardless, what's certain is that she will continue to be a success in everything she decides to do in the future.
ANDIE MACDOWELL | 62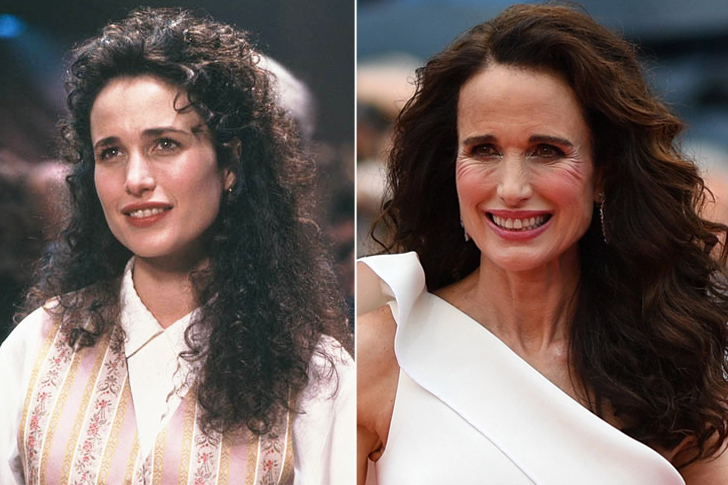 If there's anything that we can compare Andie MacDowell to, we could probably say she is like a fine wine that aged well through the test of time. She is currently working as an actress and model for various brands.?During the mid-80s, MacDowell played a role in the film Greystoke: The Legend of Tarzan, Lord of the Apes. She used this as a steppingstone and gathered enough experience in show business.
Her patience paid off just like a business who just worked out a plan coming from bankruptcy, as she starred in the hit movie Sex, Lies, and Videotape. Recently, she celebrated her 30th year as one of the prime endorsers for L'Oréal. With her outstanding talent in the industry, it's unsurprising to see how easy it is for her to maintain her looks. Even at 62 years old, you could still see the smile from her younger version that made her popular before.
MEG RYAN | 58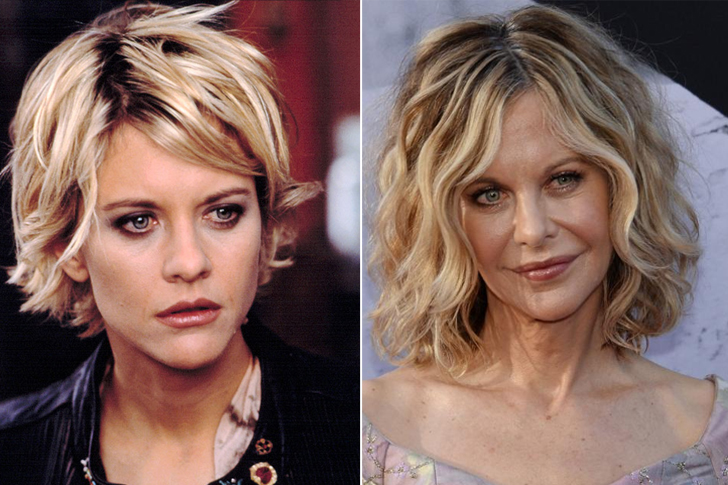 During the 80s and 90s, Meg Ryan was considered one of the top Hollywood actresses. With the combination of her angelic face and her undeniable acting skills, she dominated the landscape and solidified her place as one of the top A-listers in the game.?In the coming years, she'll be entering her 60s and we are sure she already sorted out her investment plans in case she wanted to retire from Hollywood.
However, by the looks of things, she might still have a lot of gas left in her tank. She's now more engaged in behind-the-scenes work as a director and producer. Thus, it is safe to assume that Meg Ryan still has the capabilities to grow further in the industry. And, maybe that's the reason why she keeps on putting her physical appearance at the top of her priorities. Because in her line of work, everybody can be as talented and determined as she is, but no one match can her personal aura and her gorgeous look.
CHRISTIE BRINKLEY | 66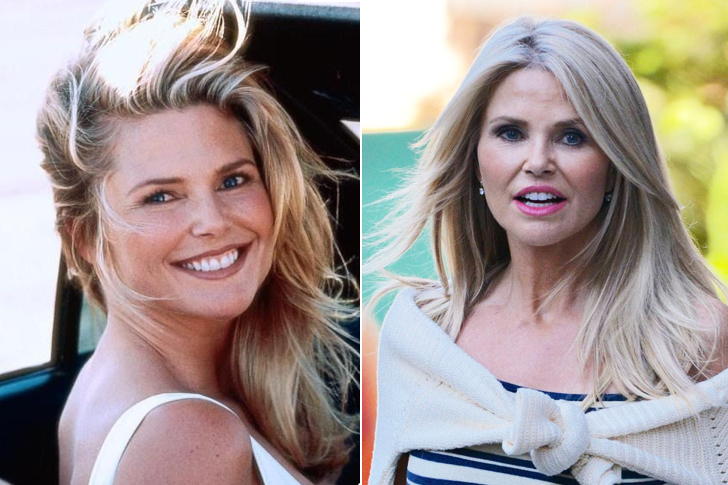 All models and actresses out there would tell you that taking care of our beauty is extremely important, especially if we wanted to leave a mark in the industry that we're in. This is also probably the idea why Christie Brinkley did very well in the fashion and entertainment landscape since she really takes care of herself from the get-go. Now all of her investments paid off, and she still looks stunning even if she's already 66.
With that said, Allure and Men's Health even named her as one of the most attractive women of all time. That tells us how profound her influence is within her field. And if you look closer, there is no way you could guess that she is already at her 60's as she seems to be aging backwards. Christine is indeed an inspiration for the younger generation that making yourself a priority will always be worth it in the end.
JODIE FOSTER | 57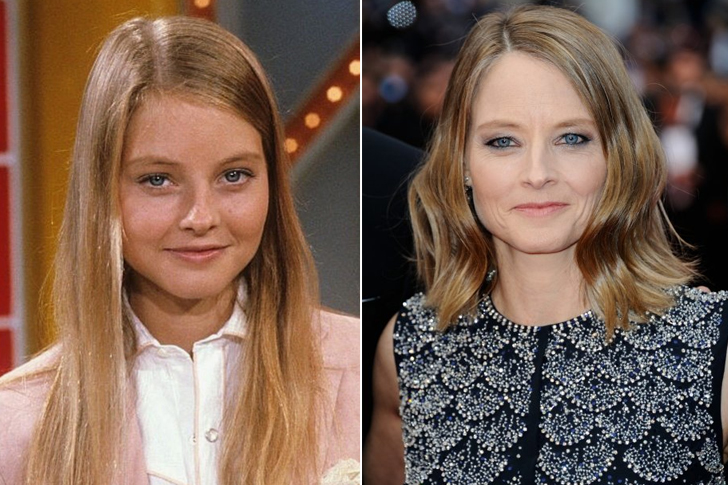 Jodie Foster is one of the most exceptional personalities in Hollywood who is well-respected both on and off the camera. She's a well-known actress who had a lot of awards under her belt and also a director and producer.?During her childhood years, she already knew what it meant to earn her paycheck, and that brought her to the right direction and exposed her to proper money management.
She later became involved in various stage plays until she found her way towards the mainstream and became a teen idol in the show Freaky Friday. She got the eyes of most critics thanks to her strong performance in the 1988 film The Accused, which catapulted her career on top of Hollywood rankings. Today, at 58 years old, people would still recognize her phenomenal talent in the industry as well as her age-defying looks. Because I bet you would all agree that her looks are stunning as ever.
PENELOPE CRUZ | 45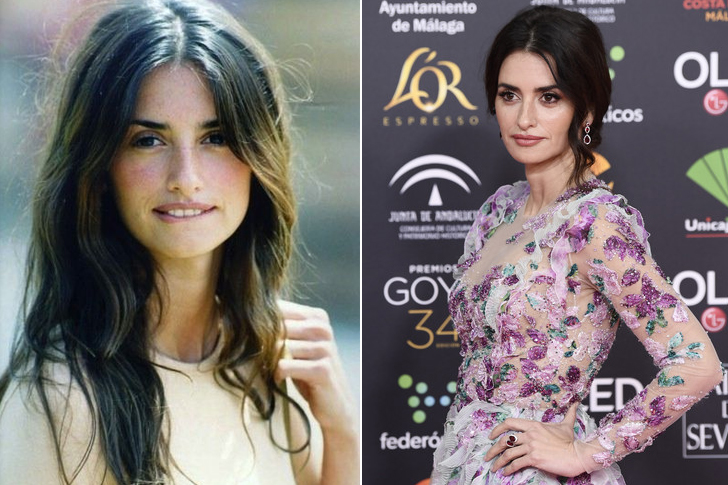 Penelope Cruz is always considered one of the most beautiful actresses in Hollywood and also in her motherland, Spain. Her stunning looks paired with her great acting skills made her a force to be reckoned with in the entertainment landscape. At a young age of 15, she already took on a couple of modeling gigs and, a year later, found a job contract as part of a Spanish romantic-comedy film Jamón Jamón. She worked with her lawyers and slowly made her way towards the international acting scene, which was probably the right move for her at that time.
During the early 2000s, she tried her luck in a couple of American films and found precisely what she was looking for after she starred in Vanilla Sky. During the course of her career, Cruz has set a couple of milestones in Hollywood as the first Spanish actress to be on the receiving end of an Academy Award as well as earning a star on the Hollywood Walk of Fame.
MICHELLE PFEIFFER | 61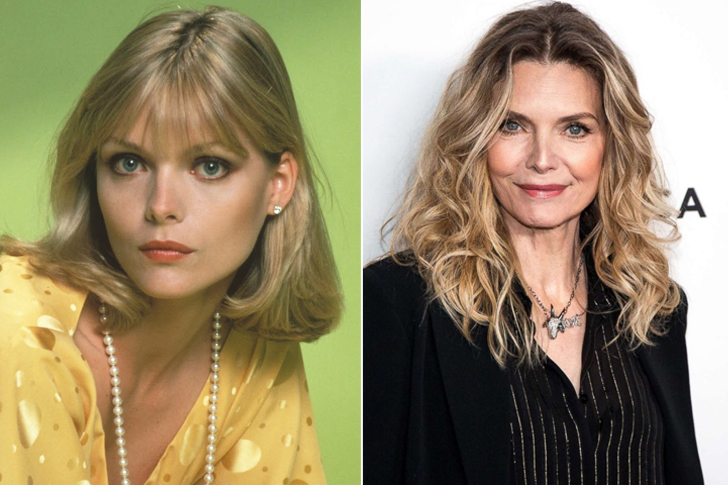 Award-winning actress Michelle Pfeiffer doesn't only have a beautiful face; she has also been considered one of the top artists in Hollywood for the past couple of decades. Perhaps the reason behind her youthful glow is the fact that she's a well-known vegetarian and for her active lifestyle.?During the earlier part of her career journey, she did her best not to become typecast and opted for heavier and more serious roles rather than just continue to be a girl with a pretty face.
Her efforts paid off and entered the top echelon of Hollywood stars after landing the role of Elvira Hancock in Scarface. Today, she's proven to many critics that she legitimately earned her spot as one of the top actresses in the industry, and her credit records can back that up. She clearly deserves everything she has achieved because of how hard she worked when she was younger.
CHRISTY TURLINGTON | 51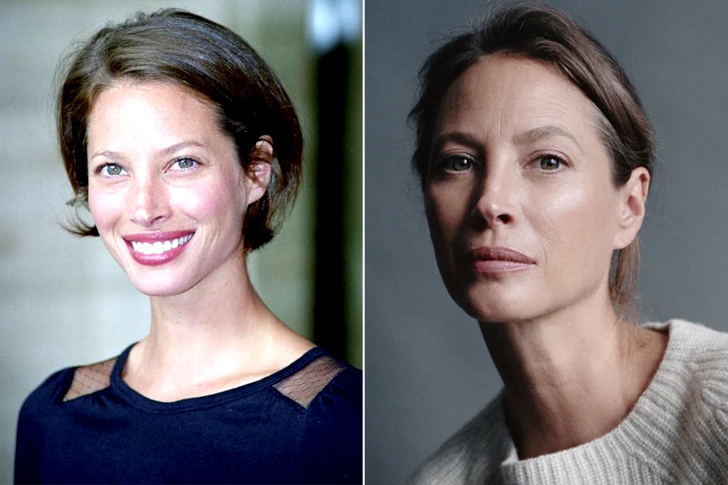 Christy Turlington is not your regular run-of-the-mill actress, she's also a very capable model and filmmaker. On top of that, she also had the face that will instantly place her as one of the most charming individuals in the entertainment landscape. Now that she's already 51 years old, she clearly proved herself that she's cut above the rest, and her young-looking skin typically tells us the whole story.
During the early 2010s, she founded a non-profit organization that aims towards the overall health improvements for women who are in the process of giving birth or during their pregnancy stage. She also did a couple of events to showcase the difference between medical insurances and health care providers. Being active with her advocacy to provide help to other people, there is no doubt that her physical appearance manifests her genuine heart for her fellow women and inspires the younger generation to be the same.
LUCY LIU | 51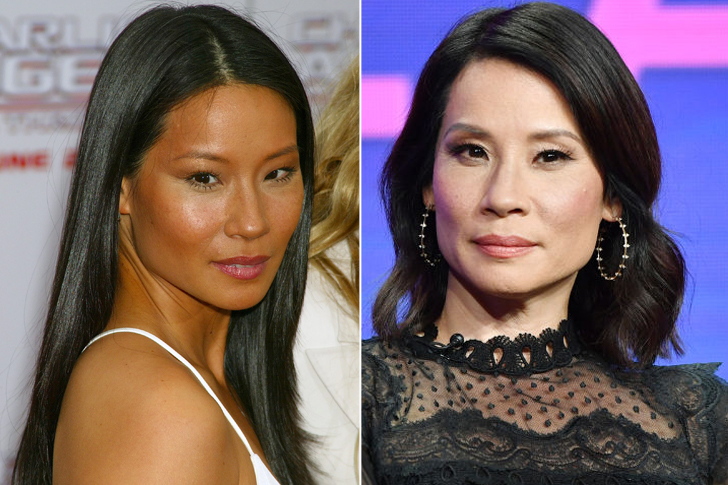 Lucy Lui might have found the secret of eternal youth since she barely aged and still remains one of the prettiest faces in the entertainment landscape. Some experts suggest that the main reason why she still had that youthful glow is staying hydrated, so there's probably no need to put a lot of investment in expensive night creams and anti-aging products.
In her acting journey, she first started making a name for herself in Ally McBeal as the stunning lawyer Ling Woo. She later appeared on Quentin Tarantino's masterpiece Kill Bill and in the drama series Elementary. Aside from performing arts, she also excels in visual arts and already launched a couple of exhibits in the past. Thus, with her proficient talent and undying gorgeous looks, she can still shine further with or without the limelight. She could do anything regardless of what career she decides to venture into.
KYLIE MINOGUE | 51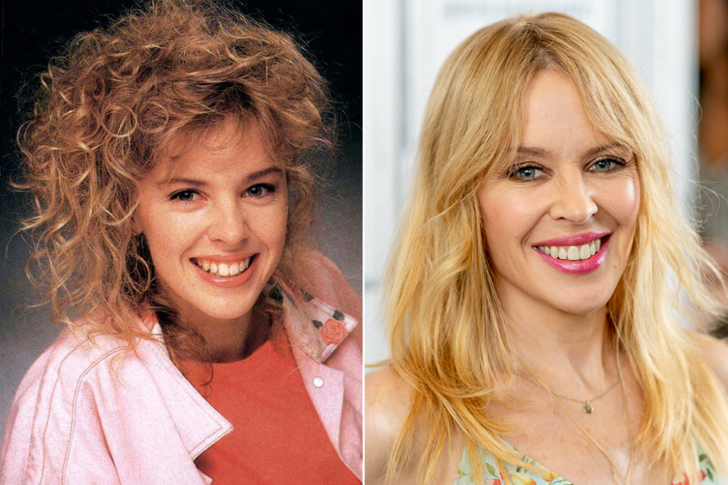 Award-winning singer and songwriter, Kylie Minogue made a name for herself thanks to her top-notch tone and quality music choices throughout the years. She also showed flashes of her acting skills from time to time and appeared in various movies in the past. With her exceptional looks, it is also no surprise that she's also making a huge push in the fashion scene as a great model and endorser even if she's already 51 years old.
However, not all things went according to her plans, and one of them was her health condition. In 2005, she postponed her tour, but with her sheer will and probably good medical insurance, she's managing herself and is poised to have a positive outcome against her condition. Today, she managed to pull herself together and learned to prioritize her health as well as her physical appearance. And with all the struggles she delt with, perhaps it only made her to be stronger than ever.
COURTENEY COX | 55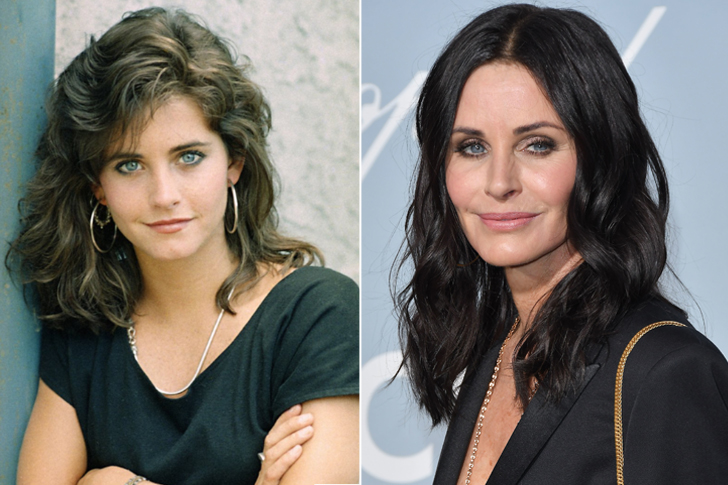 Courteney Cox is a force to be reckoned with in terms of star power and ability. She's well-versed both on- and off-camera and has proven time and time again that she is one of the top actresses in the industry as well as a very capable producer and director. Of course, we can't forget to mention her gorgeous face, which could easily get everyone to fall to their knees.
Cox had a couple of investments that kept her busy throughout the years, and one of them is her own production company, Coquette Productions. Judging from the looks of things, she might not be ready to leave the industry anytime soon. Even today, she is still popular with the younger generation and she's using it to her advantage to create and invest more in the future. We just hope that she will also invest in her health in the same way she takes care of her looks and career.
SANDRA BULLOCK | 55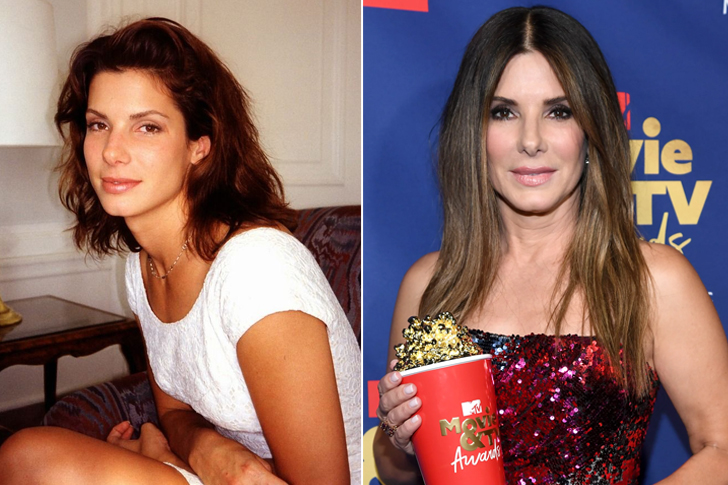 We bet that you all have seen a movie or two where Sandra Bullock was the main leading lady. With her witty personality and classic looks, she often became one of the top choices when it comes to romantic-comedy movies. In 2015, People magazine named her 2015's Most Beautiful Woman, and she was also able to grab a spot in Time's 100 most influential people in the world back in 2010. These triumphs alone are just a few of her many achievements that she managed to make in her career.
Thanks to her good looks paired with her unparalleled talent, she was able to build up her solid credit score and an estimated net worth of almost $200 million. At 56 years old, Sandra can already retire if she wants to but that decision will always be up to her. What's certain is that her looks and her set of talents will made her succeed even more.
ANGELINA JOLIE | 44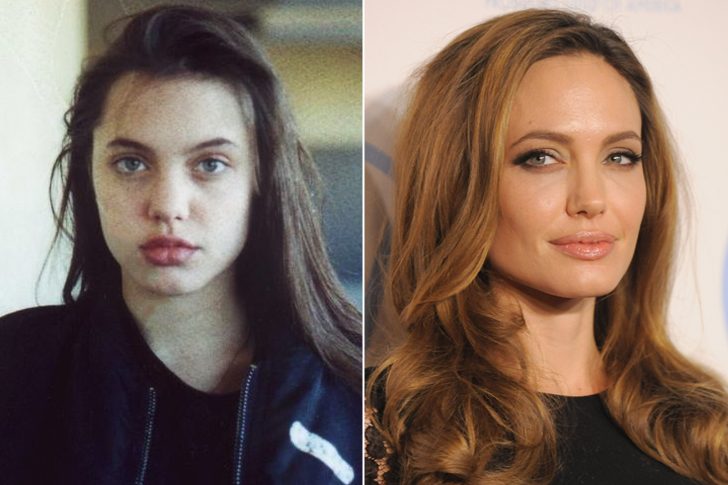 For many years, Angelina Jolie is known for her mysterious beauty and it looks like the older she gets, the more wonderful she becomes. She and her lawyers just recently finalized her divorce with former husband, Brad Pitt. We don't know if she's looking for a new relationship, but it seems she's focusing on herself and her kids.
Looking at her glorious resume and a long list of accolades, she's clearly heads and shoulders above the rest of her peers in the industry. There might be some that can keep up with her achievements but very few can rival her beauty and her timeless looks. That's what Angelina Jolie brought up to the table. And if you only based on her looks, there is no way that she's already 45 years old! Everything about her is dearly loved by her fans all over the world. Perhaps she's the only one who can outdo the beauty of her younger self.
KRIS JENNER | 64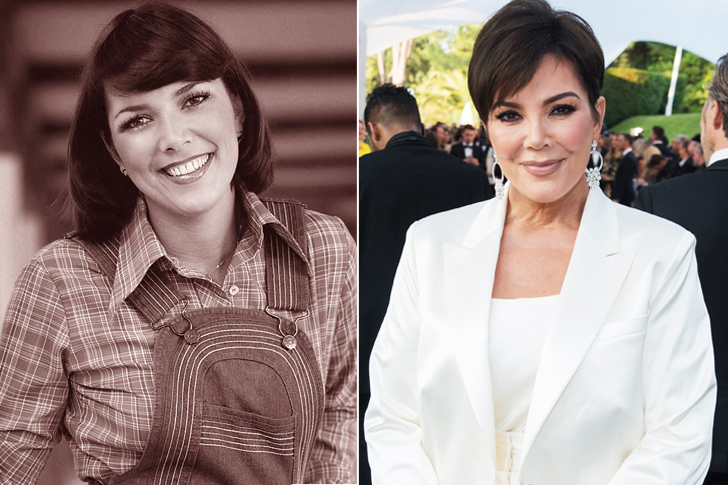 There are many reasons why people find it hard to keep up with the Kardashians. Another probable reason that they can add to their list is the timeless beauty that Kris Jenner provides on the table. The 64-year-old television personality may have unlocked the secrets of eternal beauty and far younger looking than her age suggests.
Aside from her regular stay in their family's reality shows, she also made a name for herself as an entertainment manager, producer, and author, who has a couple of investments in her portfolio. Jenner also made an appearance in a couple of music videos in the past. And of course, all the talents and looks of her beautiful daughters originally came from. More importantly, only an amazing mother like Kris Jenner could be able to produce an amazing daughter. And yes, she is the mother of the superstars Kendall, Kylie, Kim, Kourtney, Khloe and Rob Kardashians.
ELIZABETH HURLEY | 54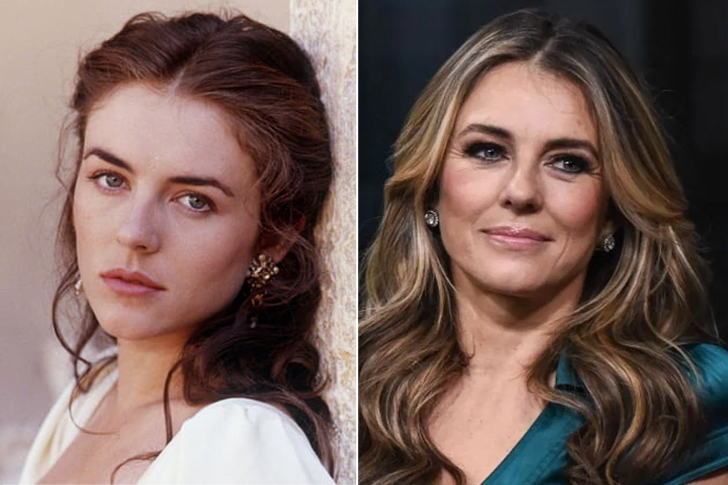 For many years now, we always read in various health and lifestyle magazines that the secret to looking fresh and keeping our youthful glow is improving our diet along with an active lifestyle. However, when we saw Elizabeth Hurley, we clearly saw that those changes work 100%. She also added that getting enough liquids to our body will go a long way for our skin and regulate most of our organs.
Thanks to these secrets, she made a name for herself in the fashion scene as a model, which eventually became her steppingstone to become a prominent actress. There is no need to use our credit cards for those expensive night creams! Elizabeth's natural beauty alone would go beyond our own expectations. At 55 years old, her fans and the public could expect more from her because Elizabeth seems to be unstoppable in everything she does.
JESSICA LANGE | 71
Jessica Lange has proven to herself and her peers that she's more than just your typical 'beautiful face' in the industry. In fact, she's one of the few personalities in Hollywood that won the elusive Triple Crown of Acting, or celebrities that won Academy, Emmy, and Tony Awards during their professional run. Lange also earned her entry in the record books with the most Golden Globe nominations for the Best Actress in a Miniseries or Motion Picture Made for Television.
She never came close to the bankruptcy line since she's busy with her projects throughout the years. Thanks to her personal financial manager. And also, thanks to herself for keeping an active lifestyle might also be the reason why she still looks younger than her age. Yes, she is already 71 years old but her looks says otherwise. Indeed, if we take care of ourselves the way Jessica did, perhaps we could also attain some of her looks.
MELISSA SUE ANDERSON | 57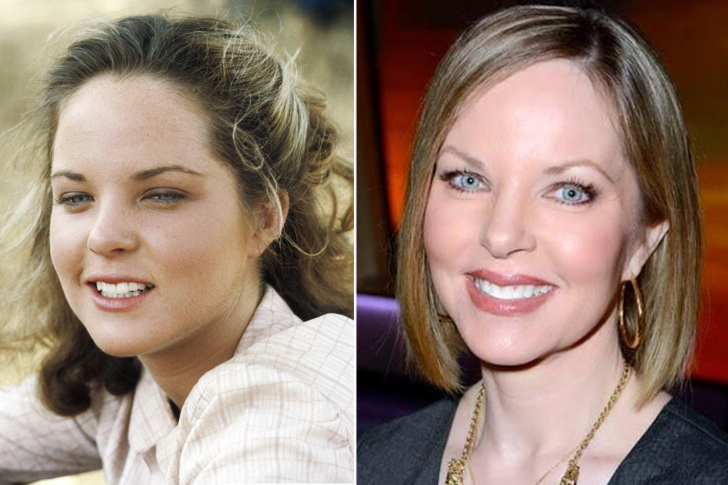 At a young age, Melissa Sue Anderson already knew what it means the basic structures of money management since she was already working in the industry as a child actress. She held the role of Mary Ingalls from 1974 until 1981 in the classic television series Little House on the Prairie. She also starred in Midnight Offerings and the horror film, Happy Birthday to Me.
Since the early 2000s, we have rarely seen her in television shows and films. However, her looks still remain as gorgeous as ever. Some say the secret behind her youthful glow is her healthy lifestyle paired with a positive outlook in life. And I bet we would all agree that her good looks is a testament that she has attained all the positivity in life. At 58 years old, there is still no aging spot in her physical appearance and perhaps not for many years to come.
SELA WARD | 63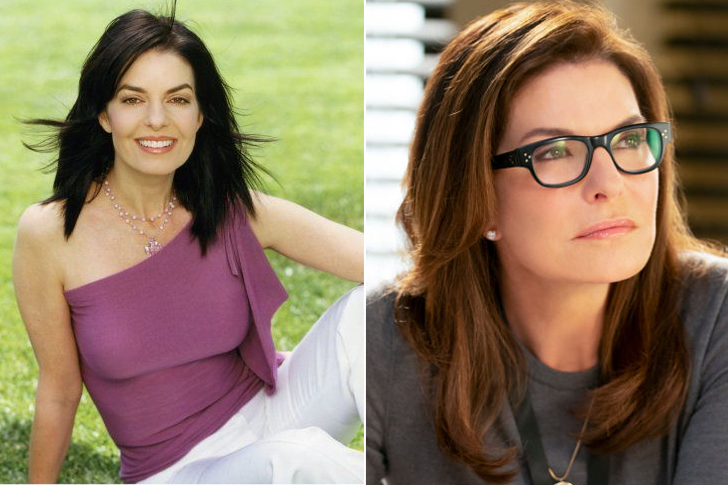 Sela Ward might be immune from the process of aging since she looks decades younger than her age suggests. That's why many women out there always ask the golden question: what is the secret behind her youthful beauty? Most women her age often use their credit cards to get themselves a couple of anti-aging products. However, Ward usually just keeps a strict healthy diet on her plate, along with regular exercise to keep her blood flowing.
If you think that this advice is overrated and doesn't actually work, just take a look at Sela Ward's youthful appearance and you will be in awe! At her age, there is no doubt that she could easily inspire many people from the younger generations to eat a healthy diet. Ward is a good role model not just for her looks, but also for her talents as she is well-respected in the industry for her numerous achievements.
JACLYN SMITH | 74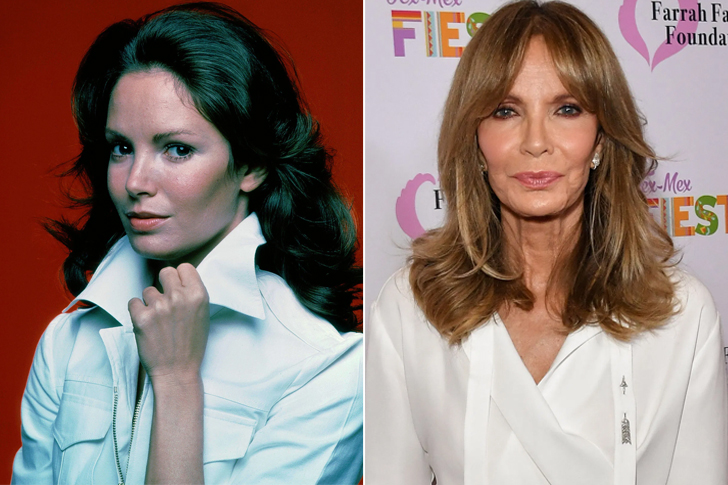 Jaclyn Smith might have found the secret that actually works when it comes to dealing with our skin for that elusive youthful glow. With that in mind, she uses her secret formula as part of her smart investment and places them as one of her products in her skincare lines. Now that's what we call a businesswoman! She also ventured in apparels and became one of the very first celebrities that had their own lines rather than endorsing someone else's which she indeed deserves to have.
Aside from her successful business, she's also a well-respected actress in Hollywood. She first rose to prominence thanks to her part as Kelly Garrett in the Charlie's Angels series during the 70s. She's currently in her mid-70s but she's still not showing any signs of retiring soon. And undoubtedly, with her outstanding talent, there is still so much for Jaclyn to create in the industry.
JULIA ROBERTS | 52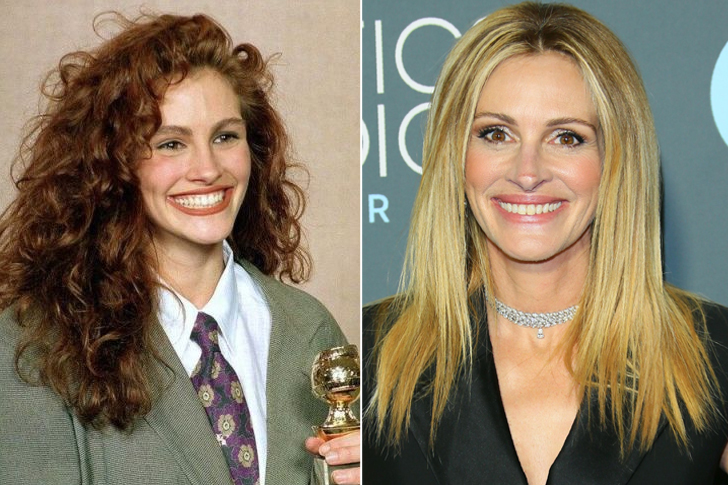 Julia Roberts is one of the most successful actresses in the industry. Not only that, but she also has a beautiful face that will keep every man on the edge of their seat! She is already in her early 50s but her looks are still comparable to younger females out there. That goes to show that minding what we eat and how we deal with our lifestyle has significant effects on our overall appearance.
She also is a capable businesswoman and had a couple of investments in her portfolio. One of them is the production company Red Om Films. Clearly, she is not just a beautiful face because she can manage to glow with or without the spotlight of the entertainment industry. If we wanted to look younger for longer, we might need to follow Julia Roberts' steps and identify our strengths so that we could strive for the better.
SHARON STONE | 62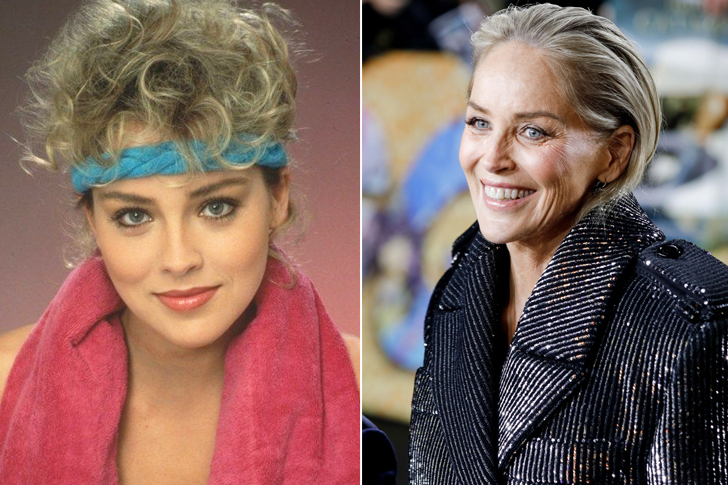 An Award-winning actress Sharon Stone is always considered as one of the top beauties in Hollywood, starting from the get-go. She first worked as a model and for prints and television commercials and slowly made her way towards the mainstream media during the 80s. From then, her successful run in the acting landscape earned her a couple of awards under her wing and built up her credit score on the high side.
Stone is currently working on a project that will be released in the coming years so we can safely say that retirement might not be part of her plan in the near future. And that could be the reason why Sharon Stone is always maintaining her looks and starting to follow some healthy diet. Because there are still many plans in her mind. And at 62 years old, it is still possible for her to achieve those goals gracefully.
BARBARA BACH | 73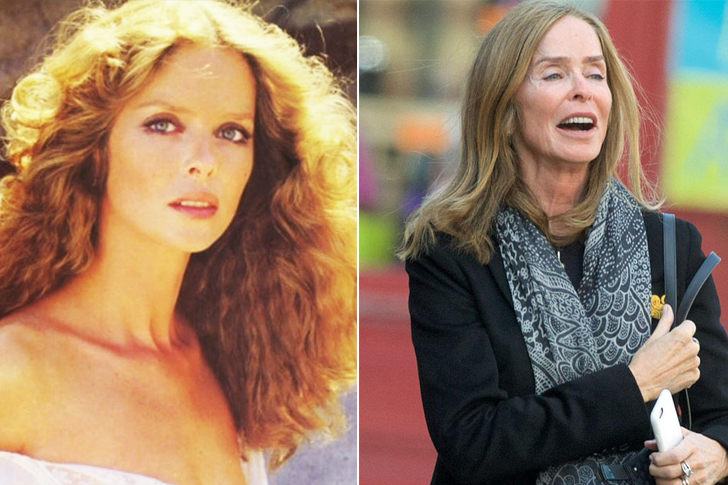 The actress and model Barbara Bach rose to fame thanks to her beautiful face and her part as Anya Amasova, a bond girl in the 1977 James Bond film The Spy Who Loved Me. After she hired a divorce lawyer for her first marriage, she then exchanged vows with the music legend, the former member of the iconic Beatles, Ringo Starr where she expected to live with peacefully until now.
It's been years since we last saw her do a film but still makes public appearances from time to time, and that's where most fans saw her youthful glow that still can be considered years younger than what her age suggests. And there is no surprise why many people are mesmerized by her look. At 73 years old, Barbara Bach can easily retire from the industry and focus in prioritizing her health and physical appearance which is effortless for her to do.
SALLY FIELD | 73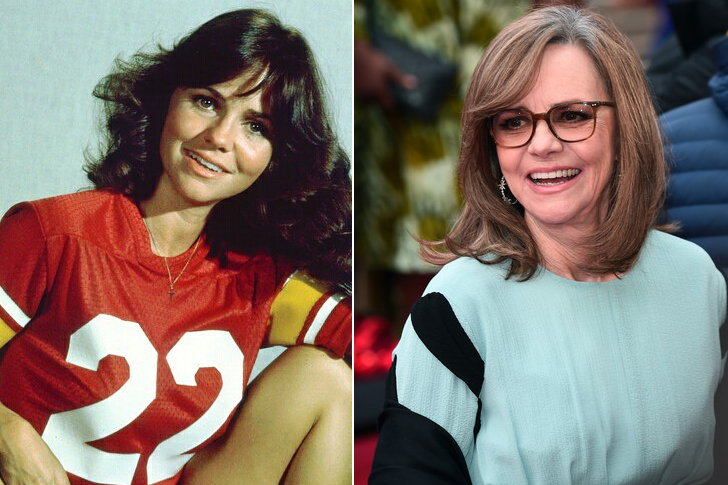 Even if we examine her features under a microscope, Sally Field's appearance clearly suggests that she is way younger than most of her peers. Considering that she's already in her early 70s, she still can carry herself flawlessly without ever flinching a hair.?She first rose to fame and became a full-time actress during the 60s but got her breakthrough role during the 70s in the classic film Sybil.
Aside from acting, she also ventured behind the scenes as a director. Over the years, she never showed any issues with her finances or even news that she took any personal loans, and that goes to show her good sense of maintaining her finances in tip-top shape. Clearly, Sally Field is also knowledgeable in handling all the circumstances that would come along her way. Because being in the industry, keeping your looks is a plus but being able to maintain your expenses is also important.
CYBILL SHEPHERD | 70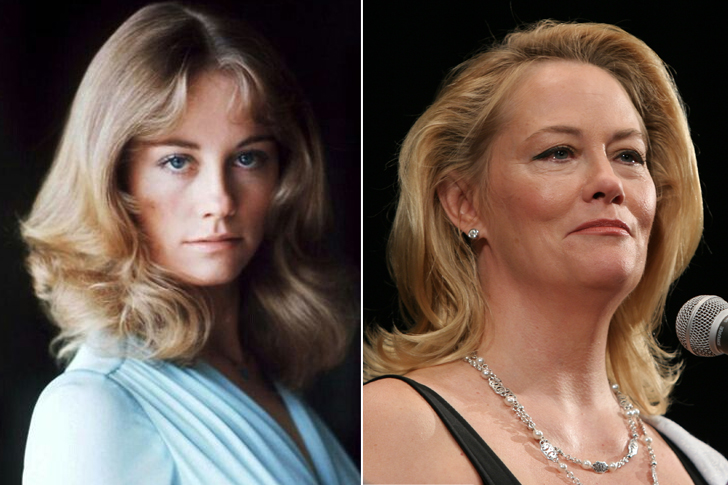 Cybill Shepherd, without a doubt, is one of the most gorgeous actresses of her time. As years go by, she maintains her youthful glow and now appears nowhere near what her age suggests. She became a household name thanks to her part in the 1970s movie The Last Picture Show. Shepherd also appeared in one of Martin Scorsese's projects during that decade alongside Robert De Niro in Taxi Driver.
In the later part of her career, she faced some major critics and a couple of failed movies. She took time off from Hollywood and focused solely on-stage productions, where she perfected her acting skills. Her investments paid off, and she returned to Hollywood during the 80s with a whole new acting repertoire. And until now, her talents and looks are still in demand. And if you would look carefully, there is no spot of aging that would describe that she is already 70.
OLIVIA NEWTON-JOHN | 71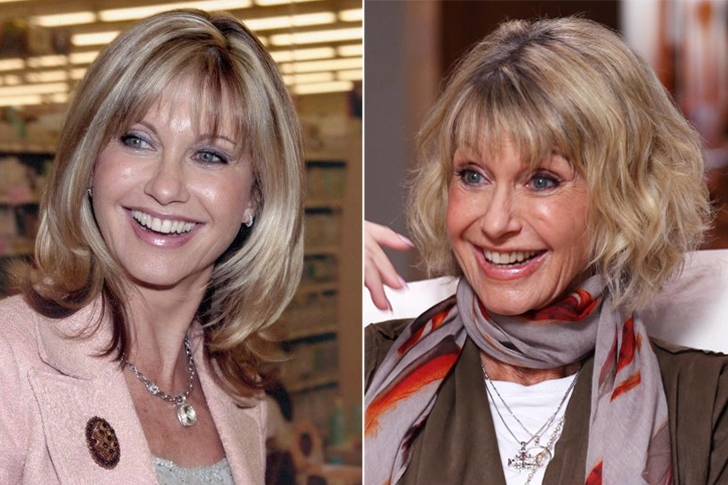 Olivia Newton-John is blessed with overflowing talent and a good look that does not fade and withstands the test of time. Over the years, she's been one of the top personalities in the worldwide entertainment scene and made a name for herself as a renowned singer and songwriter. She also showed flashes of acting and dancing skills over the years, especially during her stay in the hit musical film Grease alongside John Travolta.
The famed singer and actress also launched a couple of businesses and placed a considerable sum of investment in the women's clothing boutique called Koala Blue and the Gaia Retreat and Spa in New South Wales. Being a veteran in her craft, it is not a surprise that she is loved and respected by many artists, and mesmerized by the way she managed to maintain her physical appearance, which continues to glow inside out.
STACEY DASH | 53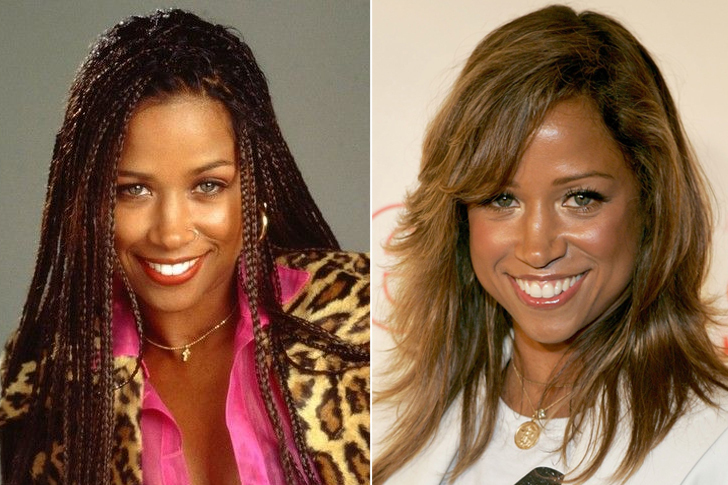 We will get easily confused if we see Stacey Dash and her dazzling looks. Most people will look at her as if she's decades younger than her age suggests. She got her timeless looks thanks to her investments in good food, especially with her healthy diet and active lifestyle.?Back in the days, she impressed her audiences with her stunning performance in Clueless. Dash also appeared in a couple of comedy films during the 80s and 90s.
Aside from her successful career as a television personality, she also released a book called There Goes My Social Life: From Clueless to Conservative. Clearly, Stacey Dash is not just a beautiful face nor just an amazing talent but she is also an amazing author who aims to inspire and motivate other people with her words of wisdom that she managed to learn over the decades in the industry. And if you wanted to follow her path, I guess buying her books would help you to know her more.
DEBRA MESSING | 51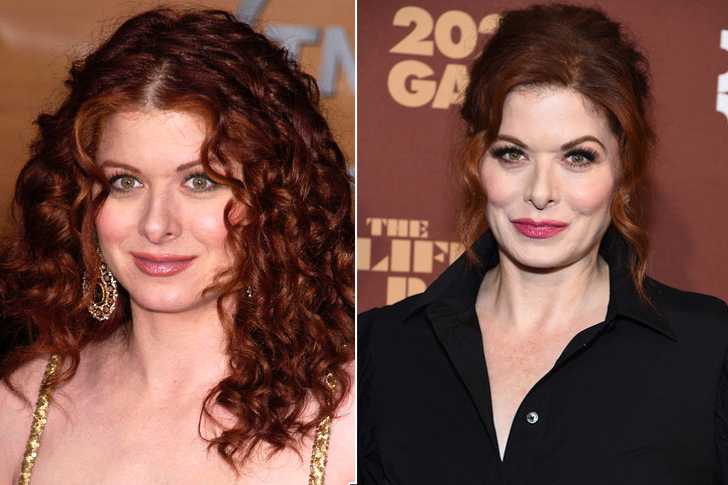 The beautiful Debra Messing is also one of the most gorgeous actresses in the industry. During her high school years, she constantly showed her talent in acting and became part of a couple of their school productions. Later on, Messing's parents noticed her potential and encouraged her to continue her acting as a career.
She finished her degree with flying colors as summa cum laude at Brandeis University with a Bachelor of Arts in Theater Arts and moved to the mainstream media. Her breakthrough role was as Grace Adler in the hit sitcom Will & Grace, where she received numerous nominations coming from prestigious award-giving bodies. Considering her outstanding skills and talent in the industry, it is too soon to predict what her future will be. Because at 52 years old, her physical appearance and her capability as an actress could allow her to identify other paths she could venture into.
JULIE ANDREWS | 84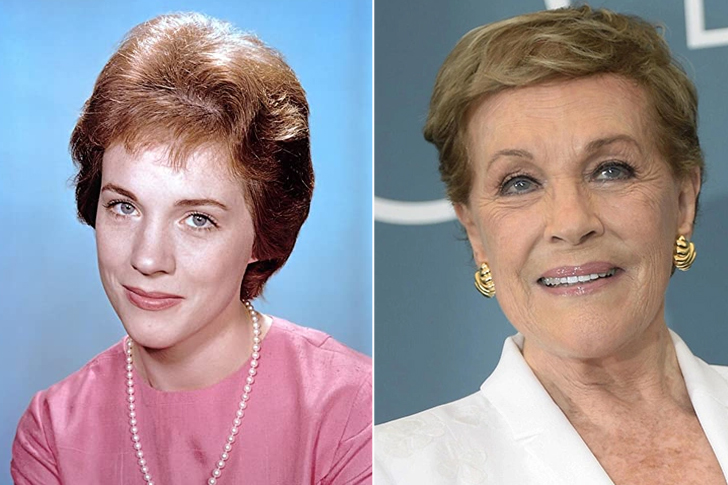 The English actress, singer and author, Dame Julie Andrews will turn 85 this coming October but her classic look gives her an appearance similar to a woman who is decades younger than her. During her childhood years, she was dubbed as "Britain's youngest prima donna" and became known in various productions and musicals.?She later starred in The Sound of Music and the classic Mary Poppins. Her performance in both films gave her an edge ahead of her competitors and won her a couple of awards.
Unfortunately, she noticed that her voice was starting to change and that led to losing her angelic singing voice. Despite the trouble she had with her voice that affected her career, she never came close for filing a bankruptcy report. Today, even at her advanced age, her physical appearance still says otherwise. Moreover, she is still capable to write and sing. Regardless, the choice of retirement is entirely within her hands.
DOLLY PARTON | 74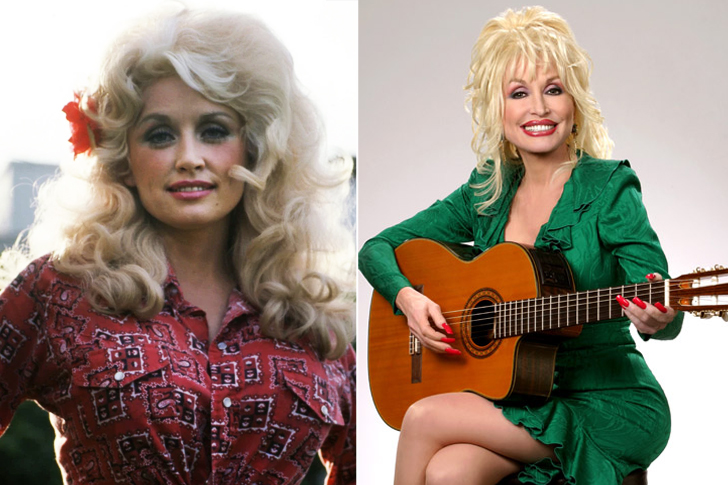 Dolly Parton is one of the leading figures in country music. In fact, she became an outstanding music icon in that scene thanks to her hit songs. She also composed around 3,000 songs, which includes the all-time classic I Will Always Love You made popular by Whitney Houston.?Parton also proved that she also possesses skills not only in singing but in acting and hosting as well. Her variety show, Dolly! had high ratings and made her credit rating stronger than ever.
Her success in both acting and singing continued up until the 80s and now, she's one of the top celebrities who most people and even younger artists look up to and which she indeed deserves to feel. Because even at 74 years old, she is still able to take care of her physical appearance and maintain her youthful looking glow. Thus, it is safe to assume now that she is indulging herself with her old music while peacefully living in her comfort home
BERNADETTE PETERS | 72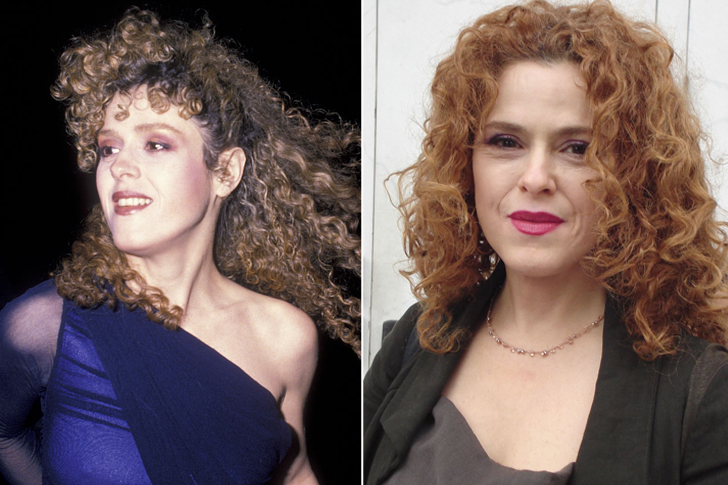 Bernadette Peters proved that she's not only a woman with a beautiful face, she also showed to her fans that she had the talent to boot. She has a career that spans more than five decades and that's saying a lot when we are talking about what she can bring to the table.?Aside from her timeless beauty and undeniable talent, Peters also has a big heart, especially for our four-legged, furry friends.
She co-founded the annual Broadway Barks held in New York City that promotes animal adoption from local shelters to the comfort of our house equipped with a top-notch home security system. Bernadette Peters is also one of those actresses who aim to give back and to help other people the same way as they helped her with her career. Her physical appearance is shining glamorously together with her genuine soul which lies underneath her smile.
ALLY SHEEDY | 57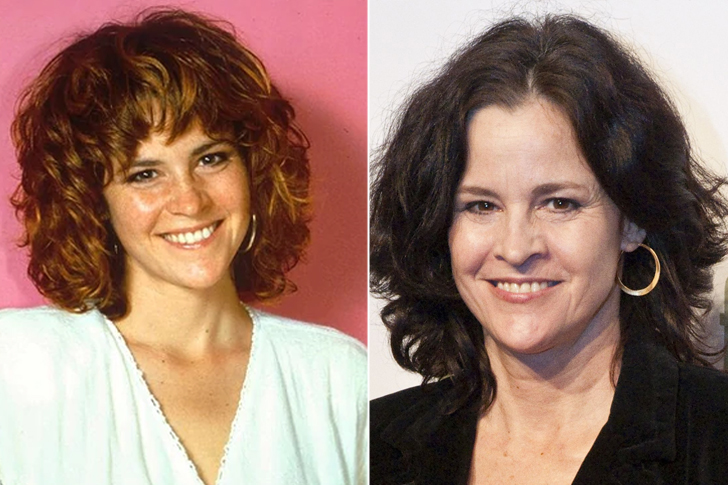 Ally Sheedy rose to fame thanks to her part in the 1985 film The Breakfast Club and the coming-of-age movie St. Elmo's Fire. Throughout the years, she showed consistent performance in her acting career and all of her hard work paid off after she proved that she's one of the top personalities in her class in her performance in the independent film High Art where she won the Independent Spirit Award for Best Female Lead.
Though she's not that active in the industry as compared to her prime, she's really not in any trouble of filling a bankruptcy report anytime soon. Aside from her finances, she also managed to take care of her looks. And who would believe that Ally Sheedy is now 58 years old especially if her looks say otherwise. I bet everyone is curious on how she managed to do all of that, but what can we expect? She is Ally Sheedy; greatness comes with her name.
DIANE LANE | 55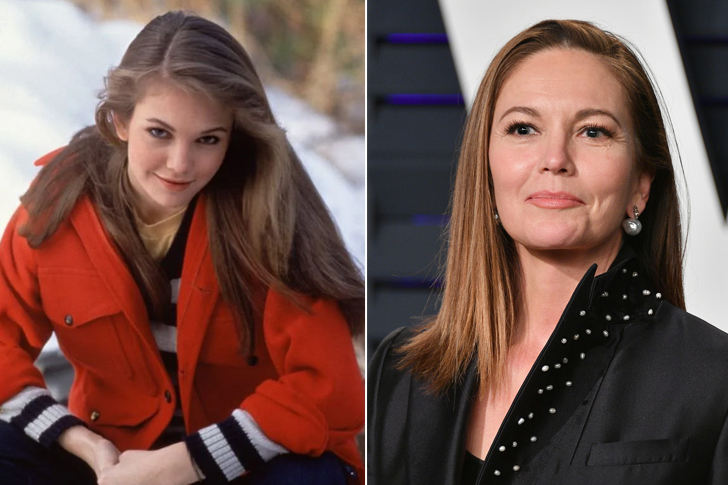 Over the years, Diane Lane continues to awe not only her fans but other women out there since she barely aged and still shows that youthful glow even if she is already in her mid-50s. She is still a stunner no matter how we look at her!?Along with her good looks that never fade away, she also showcases her outstanding career both on and off the screen as an actress and producer.
She starred alongside Richard Gere in the 2002 film Unfaithful, which earned her a couple of awards and nomination credits. Her reputation is also big when it comes to charitable works, especially her advocacies against hunger. She might look more gorgeous than any 30-year-old in the industry, but no, she is now 55 years old and continue to glow even more together with the people she has been helping with her little advocacy.
HELEN MIRREN | 74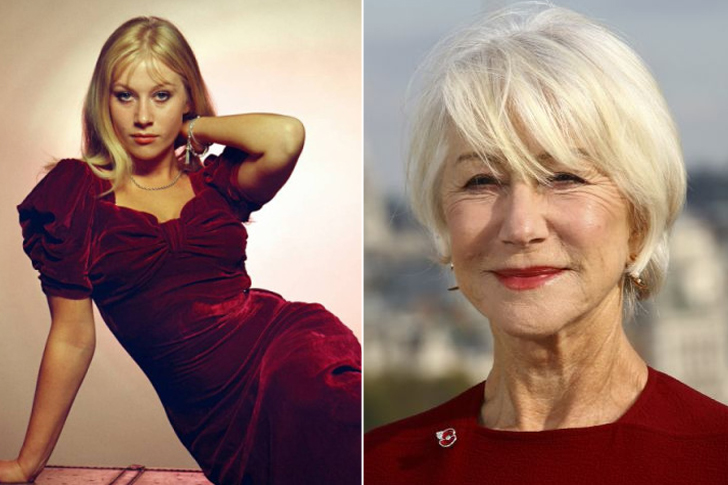 Before hitting the mainstream acting scenes, the actress Helen Mirren first showcased her quality looks and outstanding talents on stage. During the mid-70s, she jumped to the West End stage and made a name for herself as one of the prime talents in the industry.?Overall, she has an outstanding track record when we are talking about her professional career run, and she probably built up a solid credit score during the process.
In fact, she's one of the few artists in the industry that won the Triple Crown of Acting – winning a Tony, an Academy and an Emmy. up until today, she is still active in the industry and there are a couple of films currently in the queue for the next year or two. Indeed, there is still so much to expect from her in the upcoming years that's why she always focused on keeping her youthful glow, which is easy for her to achieve because of her natural beauty.
LENA OLIN | 65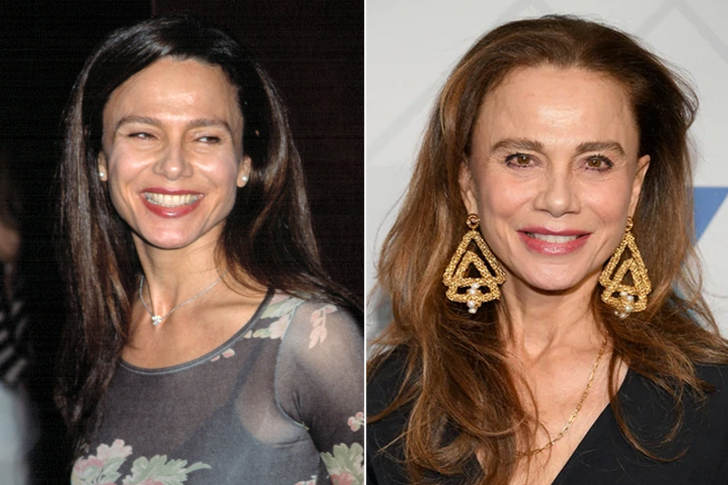 If we take a look at her former occupation before she became known as the actress and personality we know today, Lena Olin first tried her luck working as a substitute teacher and later, as a hospital nurse. She had a pretty stable career back then and never faced any issues with her credit scores. However, she just couldn't tame the passion she had with acting.
She first engaged in theater works and slowly made her way towards films and television projects. Her wave of success carried her in the 1989 film Enemies: A Love Story, which earned her a nomination slot for the Academy's Best Supporting Actress Award. There is no surprise that she achieved all of those at 65 years old. And yet her stunning and gorgeous looks will still prevail. Therefore, if you were an avid fan of the 90's genres, then perhaps it would be easy for you to recognize her.
ANN MARGRET | 79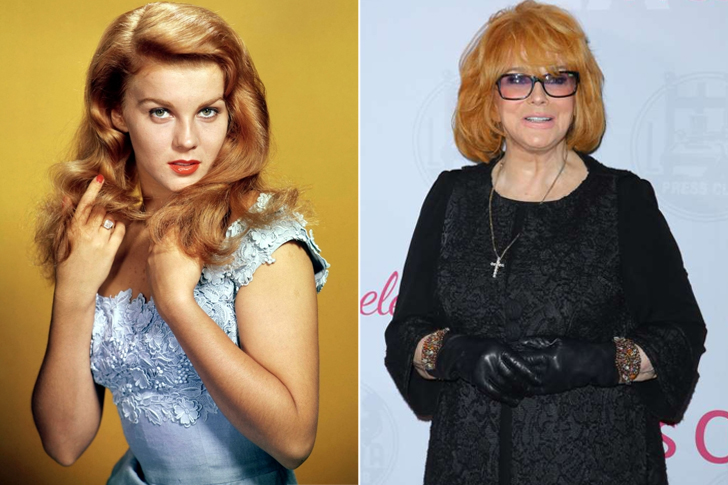 Ann Margret was one of the biggest stars of the 60s and 70s. She appeared in many films and gained recognition for her performance in the 1963 film Bye Bye Birdie. She followed it up with successful projects, including the movies Viva Las Vegas, The Cincinnati Kid and The Train Robbers. Margret was also part of Grumpy Old Men and its sequel Grumpier Old Men during the 90s. Now that's a long list of famous movies throughout the years and that's how we can easily describe her successful career as an actress.
Ann Margret also made her financial advisor proud after she expanded her horizon as she tried her luck in singing. She was dubbed as the female version of the king of rock and roll, Elvis Presley, and had a couple of successful songs in the past which made her as one of the most respectful singers in the industry. Indeed, she continues to inspire more aspiring singers today.
CHARLOTTE ROSS | 52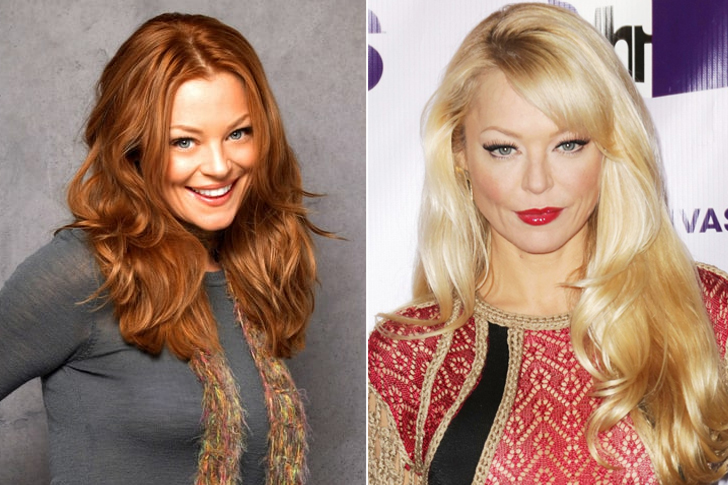 NYPD Blue and Days of Our Lives are probably the shows that Charlotte Ross gets the most credit for. Her pretty face has brought Eve Donovan and Connie McDowell to life, making her a memorable sight among those who watch these soap operas. She has always been a natural beauty, but she has kept her beauty regimen a secret after all these years. It's a bit unfortunate for those who really want to know how to maintain their dazzling looks as Charlotte does. But we guess some stars like to keep their secrets to themselves. We'll be watching you, Charlotte!
During the late 80s up until the early 90s, Charlotte Ross became a household name thanks to her part as Eve Donovan in the daytime soap opera Days of Our Lives and as Det. Connie McDowell in NYPD Blue.
JENNIFER BEALS | 56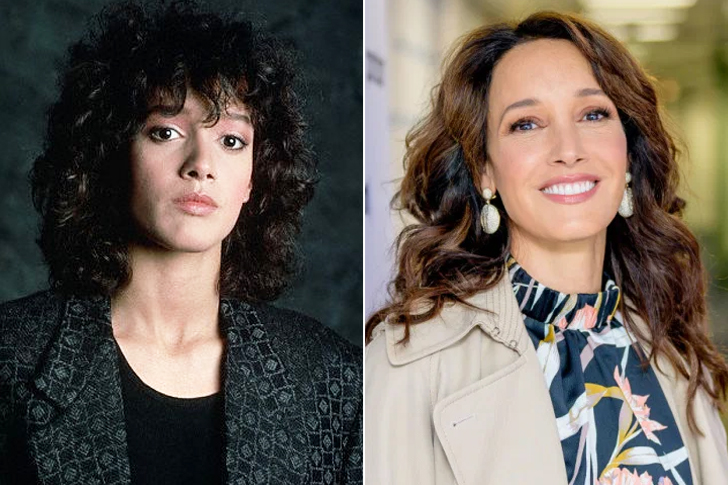 Who wouldn't know Jennifer Beals for her role in the 1983 romantic drama film Flashdance, where she won an NAACP Image Award for Outstanding Actress in a Motion Picture and got nominated for a Best Actress Award at the Golden Globe. She just showcased her acting and dancing skills that earned her a spot at the top of the Hollywood ladder.
Her natural beauty is the source of some envious looks coming from some women around her age bracket. We can't blame them since most of them place huge investments in beauty creams and some even resort to surgeries and other similar procedures. And eventually, all her hard work in the industry and all her investment in her physical appearance is showing off right now. And it has also become one of her assets which is why she is still popular today and many are inspired and wanted to be just like her.
KATHLEEN TURNER | 65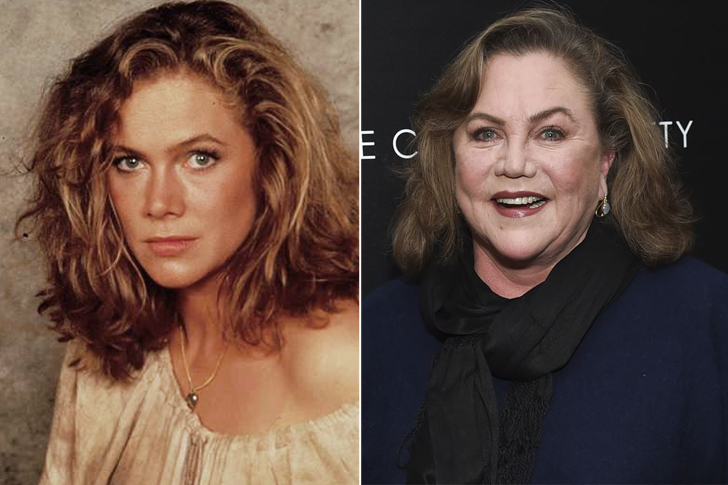 Without a doubt, Kathleen Turner is one of the most significant figures when it comes to the world of entertainment. She's an all-around talent with tremendous gifts in acting, singing and directing. Aside from that, she also has a beauty that seems to never fade away as she graciously ages.
Turner is always giving her 100% effort in her work and that earned her a couple of recognitions including a pair of Golden Globe Awards and a nomination for an Academy Award. She may not be that active in the industry unlike before, but she's not worried about her future since she had a strong sense and her knowledge in terms of handling her financial stuff. At 66 years old, it is safe to assume that she is living gracefully and manage to maintain her gorgeous looks. And also, regardless of what she plans to do in the future, there is a great possibility that she will succeed.
TONYA HARDING | 49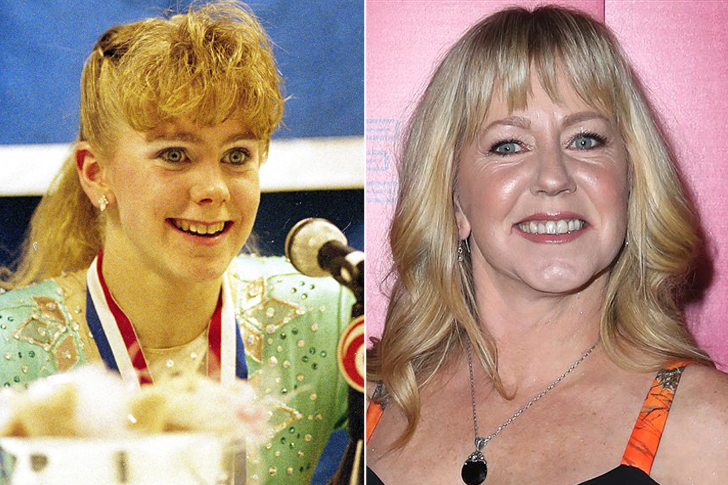 Tonya Harding has both the tip and the low-side of success. She has been through a lot but managed to stand her ground. Her beauty also seems to withstand the test of time as she barely aged as years passed by.?Before her life jumped on a roller coaster ride, she was one of the top figure skaters not only in the United States but in the whole world. During the late 80s up until the early 90s, she dominated the sport with her elegance and grace as she swiftly glided on the ice rink.
She remains a key figure in American pop culture even to this date and she never reported any issues about her finances thanks to her excellent money management. With her outstanding talent and unfading looks who would believe that she is already 50 years old now and continue to glow even more every year.
MELISSA GILBERT | 55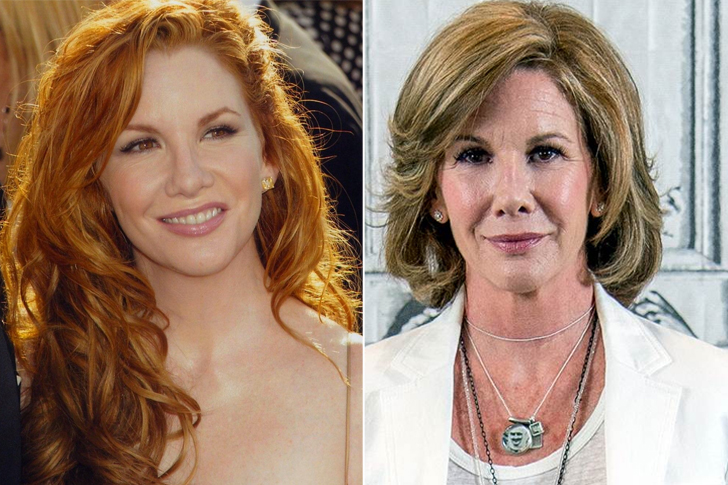 Melissa Gilbert has proven time and time again that she's one of the top personalities in Hollywood both on and off the camera. Her good looks allowed her to become a stunning actress, while her brain and imagination gave her a wiggle room for becoming a director and a producer. She's also the former president of the Screen Actors Guild during the early to mid-2000s.
Gilbert worked her way to the top of Hollywood rankings and started her journey in commercials until she landed a role in Little House on the Prairie. After that, her credit report shows consistent greens throughout the years as she builds up her fortune as well as her reputation in show business, which she clearly did! Indeed, her passion brought her to where she is now and left everyone in awe on how she managed her looks despites of being in the industry for years.
JENNY AGUTTER | 67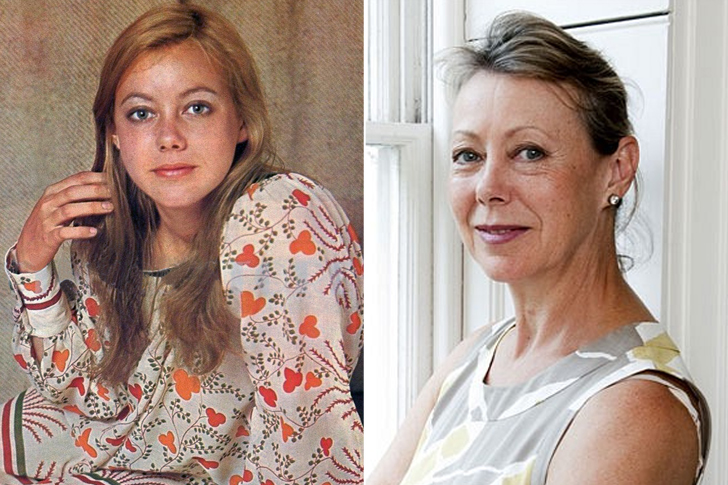 The British actress Jenny Agutter started her journey in show business as a child actress during the 60s. Her success and reputation continued to grow throughout the years as she entered the 70s era, where she starred in a couple of blockbuster films such as Walkabout and The Snow Goose. Agutter brought home the Emmy Award for Outstanding Supporting Actress in a Drama for her role in the latter.
Unlike most personalities that became victims of the glitz and glamour of the entertainment scene, she was never involved in any significant controversies in her personal and her professional life. She also never showed that she took major loans just for her financial needs. There is no surprise that Jenny Agutter is a phenomenon in controlling the situations where she belonged to. Because today, she is living peacefully and continue to glow even at 68 years old.
STACY KEIBLER | 40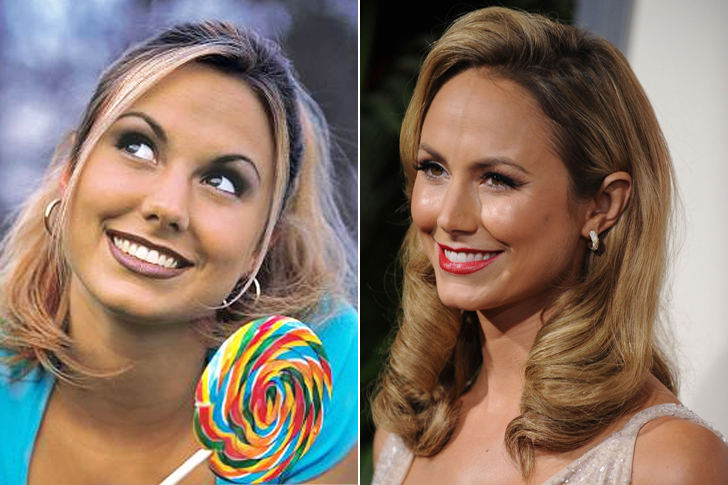 Wrestling fans out there of the 2000s, we bet you all the balance in our credit cards that you know who Stacy Keibler is. She used to be part of the famous WWE diva, who also competed for a couple of matches in the wrestling ring. She was one of the crowd favorites during that time and it's probably because of her radiant look that is still showing in her face even up until now.
Last April of 2019, Stacy Keibler made a huge surprise appearance on the WWE stage and inducted her fellow wrestling diva, Torrie Wilson to the WWE Hall of Fame and did not show any aging experience. Perhaps being a model and cheerleader in her past career holds the main reason why she is still slim and never find exercising as bothersome. There is no doubt that Stacy would produce projects and be more active in her career.
PAULEY PERRETTE | 51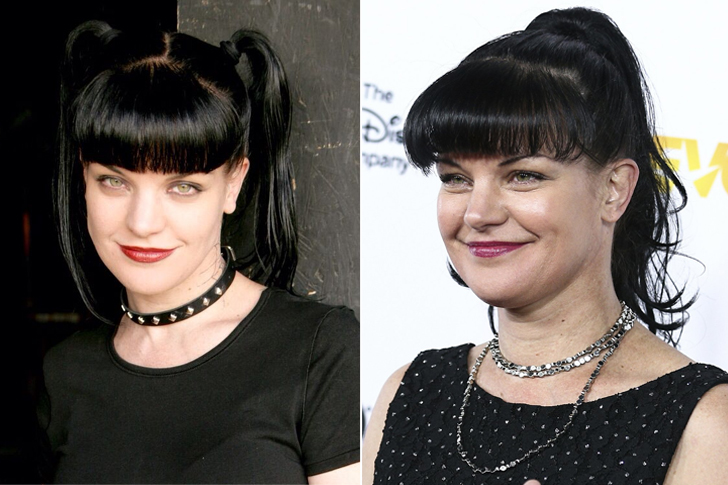 When we are talking about Pauley Perrette, we are not just looking at her gorgeous looks but we also see a woman with a high degree of intelligence and has a strong sense when it comes to her advocacies. She's well known for her role as Abby Sciuto as one of the main cast of NCIS.?Before she ventured in her acting career, she first studied criminal justice in Valdosta, Georgia and she later transferred to New York City and admitted herself at John Jay College of Criminal Justice.
However, her true calling might be acting and she's pretty good in it. And recently, she retired in the industry. Thus, Pauley is undoubtedly enjoying her private life and had more time to focus rescuing pets, reading books and arranging her plants which was completely opposite on what she's been doing before. Regardless, as long as she is contended with her life, her fans and family are happy as well.
SUSAN DEY | 67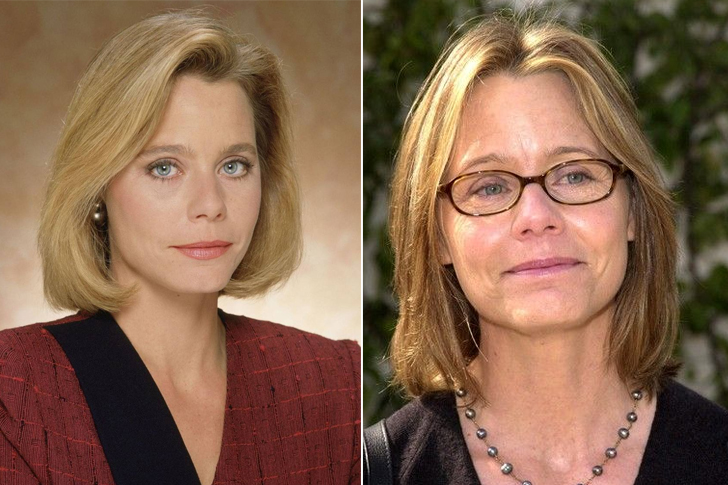 In the past couple of years, we have seen the actress Susan Dey in films and television shows. However, for those who followed her career during her time in the hit sitcom The Partridge Family in the 70s and her role in L.A. Law as the Deputy District Attorney Grace Van Owen, we can easily say that she's one of the most gorgeous personalities in Hollywood. She also brought home a couple of prestigious awards and nominations during her stay on the show. In fact, she was ranked #61 on VH1's "100 Greatest Teen Stars".
Even though she's already in her late 60s, we can still easily tell what she looked like during her prime. Susan still shines and has kept her youthful looks. which only goes to show her natural beauty over the years. She is still the award-winning Susan Dey that everyone knows to be talented and gorgeous.
URSULA ANDRESS | 84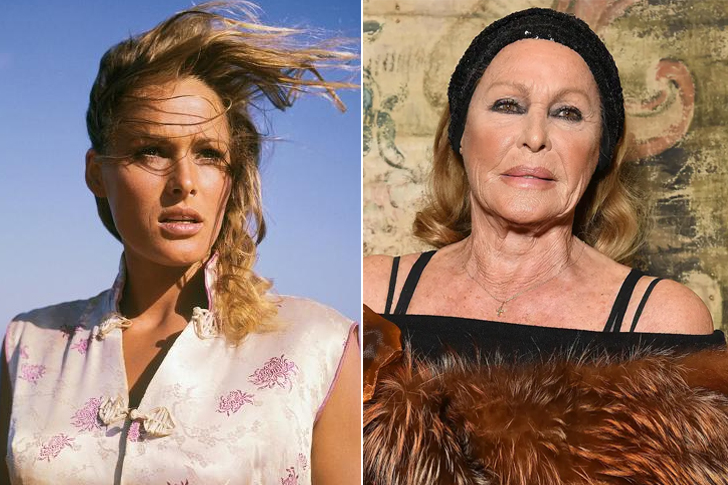 She may have passed her prime a long time ago but the former actress, Ursula Andress still has a striking resemblance to her former beauty. Andress just turned 84 last March but she's still going strong thanks to her busy and healthy lifestyle that keeps her looks glowing even more.?During her limelight, she was one of the most influential women in the industry and dominated not only the European show business landscape but as well as Hollywood.
She rose as an international superstar thanks to her role as Bond girl Honey Ryder in the very first James Bond movie titled Dr. No. Because of her godly beauty, filmmakers during the 60s thought of her as the perfect actress for the movie She. There is no surprise that even for the modern generation, her looks is still in demand and thanks to her past projects and talent she is still recognized by many people.
RENE RUSSO | 66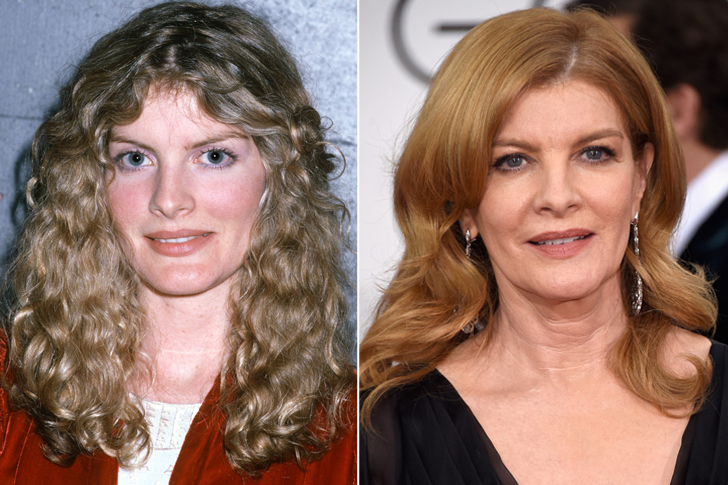 Rene Russo doesn't only have the looks but she also got the talent that earned her a spot as one of the top artists in Hollywood during her prime. Before she rose to the entertainment ladder, she first ventured on magazine covers as a fashion model for big magazine players such as Vogue and Cosmopolitan which justified that being a model will mold your physical figure for a long time.
After spending a couple of years as a model, she tried her luck in films and immediately became an international sensation after doing a couple of movies, including Lethal Weapon 3, In the Line of Fire and Outbreak during the early 90s. With all the success she gained throughout her acting career, she can easily get everything she wanted with just one swipe of her credit card. And after working for decades in the industry, she deserves to live an expensive yet comfortable life.
MISSI PYLE| 47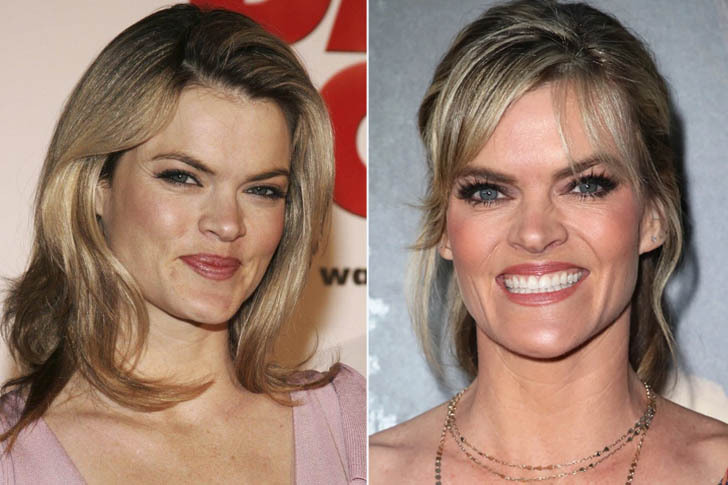 You will surely be familiar with Missi Pyle's beauty. She is a singer-actress, who has appeared in several successful movies and TV shows. You have seen in her Galactic Quest, Big Fish, 50 First Dates, and many more. She is also the other half of the country-rock duo, Smith & Pyle, along with fellow actress Shawnee Smith.
Although she has been in the business since the 1990s, you will never notice that Missi is already 48 years old. Credits to her beautiful skin and youthful glow, she looks relatively ageless. She also stands tall among the rest, literally, with her 5' "11?" height. Thus, even when she plans to keep herself away from the spotlight, her looks and talents will always be noticeable by many regardless of what she does with her life. However, it is still early for Missi to predict her future because she still has so much to offer.
BO DEREK | 63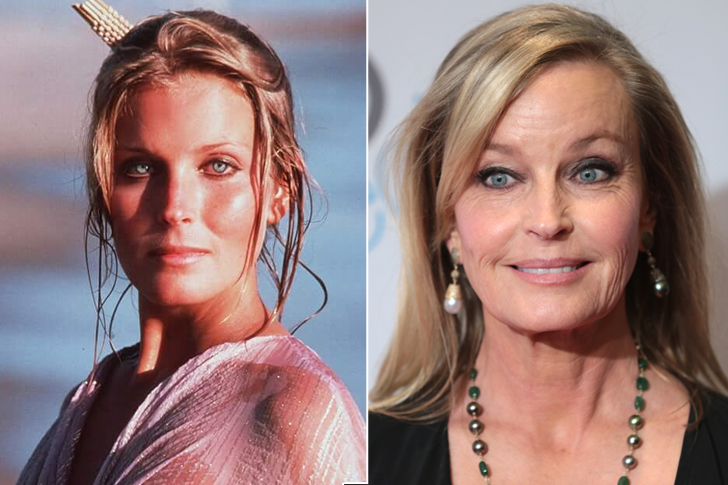 Bo Derek has appeared in a couple of films during the 80s that brought her fame and fortune. She also managed to stack up against her credit report during this time because of the projects she received during her prime. She starred and rose to fame thanks to her part in the romantic comedy film 10.
Most of her films during her prime were mostly directed by her husband, John Derek including the films Fantasies, Tarzan, the Ape Man, Bolero, and Ghosts Can't Do It. Unfortunately, most of her films didn't get the attention of the masses and received negative reviews but that didn't stop her from establishing herself as one of the top actresses during her prime. Luckily, Derek is always motivated to strive harder no matter what she encounters in her way. Now, if you would just look in her picture there is no way that you would believe that she is now 64 years old.
CATHERINE BELL | 51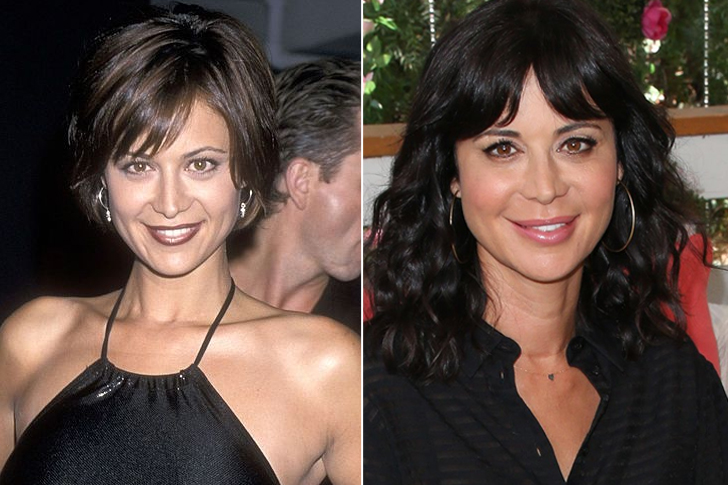 The Iranian-American actress Catherine Bell rose to prominence not only because of her looks but also because of her exceptional acting skills. Probably her most recognized roles to date would be her portrayal of Lieutenant Colonel Sarah MacKenzie in the classic television series JAG and as Denise Sherwood in Army Wives. She's also one of the favorite lead stars in Hallmark's The Good Witch. She also received numerous awards that could only describe how amazing she is in her craft.
Judging from the way she looks; she must have placed a considerable investment keeping her youthful glow in her diet and her active lifestyle. Every day, she seems to age backwards because of her physical appearance without using any modern beauty products. We also forgot to mention that she loves skiing, motorcycling, and kickboxing. If we all wanted to be like her, perhaps we should give her hobbies a try.
JENNIFER GREY | 60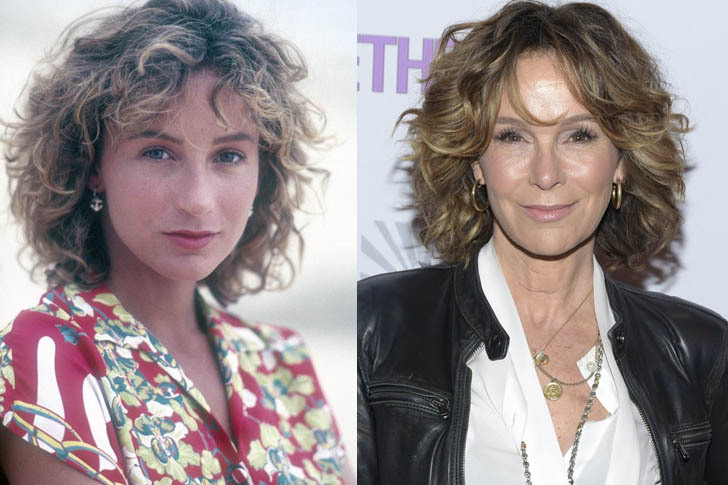 Would you believe Jennifer Grey is already 60? The actress we used to love as Cathy Bennario in the movie Reckless hasn't aged even slightly. But of course, we all know her for her movie credit in the 1987 classic, Dirty Dancing. More than 30 years after the film's release, Grey pretty much looks the same – or even prettier, I must say. At her age, she manages to maintain her fresh-looking face.
She also still has her iconic curly hair. Aside from her incredible beauty, fans also look up to her for her style and fashion. But if there's one thing that she regrets the most, it is having her nose done that has affected her career. Regardless, she still coped with this change and treated it as an opportunity to be better. Fortunately, Grey found a loving husband that would accept all her flaws and has now been happily married to Clark Gregg since 2001.
ELLE MACPHERSON | 56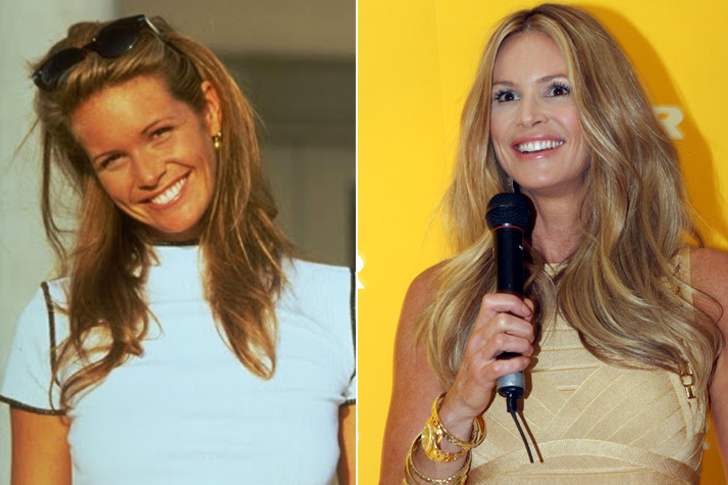 Australian model, television personality and businesswoman Elle Macpherson has one of the most stunning faces in the industry. Well, she actually needs it since she's facing some tough competition in Hollywood, but she clearly outlasted most of them. Nowadays, she still holds the same beauty comparable to her younger self, which is even more beautiful at 56 years old! Her youthful glow is always present on her face, which is also why she is loved by so many.
Thanks to her remarkable figure and godly appearance, Macpherson became one of the favorite cover models for the Sports Illustrated Swimsuit Issue. In fact, Time magazine dubbed her "The Body." In 2014, she shared her secret for maintaining that youthful glow and coined it as one of her investments, the wellness supplement called The Super Elixir. Indeed, there are still so many projects available for Elle Macpherson. Her beauty tips? Eat healthy and make your exercise as a habit.
LYNDA CARTER | 68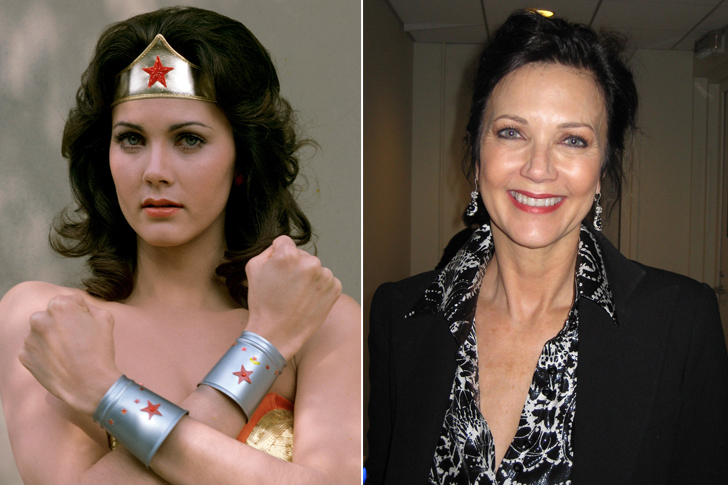 Even before she tried her luck in Hollywood, Lynda Carter was already known for having a beautiful face with a big brain to boot. Her stunning looks earned her a spot in the 1972 Miss World USA pageant, where she eventually secured the title and went on to compete in the Miss World 1972 competition in London. After the conclusion of the contest, she ended up reaching the Top 15.
Because of the influence that she got as a female icon, it set the stage for her and she was the right talent at that time for the role of Diana Prince, also known as Wonder Woman. She has probably been using her credit cards for her beauty products since she still provides that youthful glow throughout the years. There is no doubt that you can also glow even at 69 years old just like Lynda Carter did if you are just persistent and love doing your crafts.
You've Reached The End