LEONARDO DICAPRIO – $26 MILLION ¨C NEW YORK CITY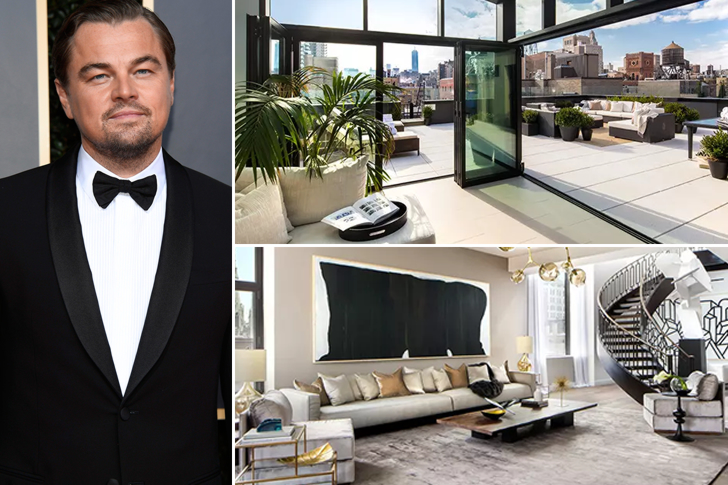 Leonardo DiCaprio is a well-known American actor born on November 11, 1974, in Los Angeles, California. He owns multiple investments, such as Blackadore Caye, which is his very own island and eco-resort located in Belize. He also has a property located in Palm Springs¡ªa luxurious mid-century ¡°palace¡± that is also being rented out for those who can afford the $4,500 per night price tag on it.?On this list, however, we¡¯re focusing on his Delos Apartment located in NYC¡ªdesigned by Shamir Shah and made specifically for the health-conscious.
The penthouse has floor-to-ceiling windows and ceiling heights somewhere between 11 to 12 feet, which all have corner views. It boasts various unconventional attributes that are surprisingly good for the health, such as antimicrobial countertops and doors, built-in aromatherapy, oak floors that improve posture, and a circadian lighting system. For $250,000 a month, you can experience vitamin-c infused showers and a dawn simulation system to guarantee a good night¡¯s rest. With a posture supportive heat reflexology flooring, this is perfect for NYC busy-bees after a long day of making multi-million dollar deals. It truly is a home for a legendary actor!