JULIA ROBERTS – $8.3 MILLION ¨C SAN FRANCISCO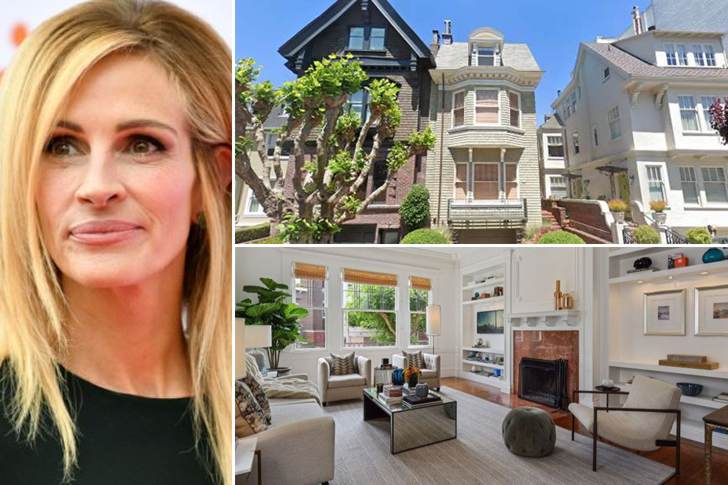 Julia Roberts is a well-known American actress who was born on October 28, 1967, in Smyrna, Georgia. Within the last few years, this celebrity has quietly sold off a few of her real estate properties in the country, including her homes in New York and Malibu. She isn¡¯t all about minimizing her portfolio, however, for she also recently bought a century-old house located in San Francisco.
For those who don¡¯t know anything about the area, her decision might seem confusing to you. It is because she chose to stay in a quiet, family-friendly, secluded, and pricey neighborhood that is nearby to amazing schools. The price tag on this beautiful Victorian Revival? A cool and staggering $8.3 million as per property records. The house has five floors, five bedrooms, and four and a half baths. It was designed and built by the architect Sylvain Schnaittacher between 1907 and 1908 and was removed by John Wheatman. The total floor space is 6,245 square feet, and like most homes from that period, it also features partial slate roofing.