AMY SCHUMER ¨C STRICTLY EXERCISE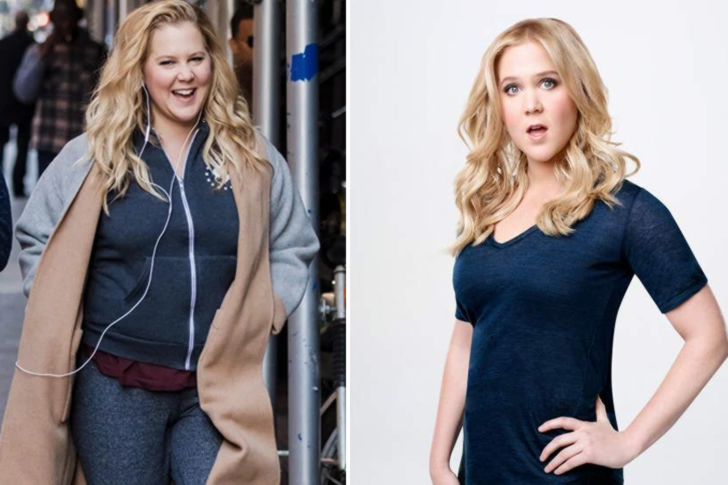 Standup comedian and actress Amy Schumer, who gained widespread recognition after appearing in the standup comedy reality competition,?Last Comic Standing, has often made light about her weight onstage and onscreen. But many were surprised to see that she did, in fact, lose weight a few months after giving birth to her son. Schumer revealed that she lost 10 pounds but didn't exactly share what she did that made her lose weight. We can speculate, however, that it was exercise, since Schumer has, on occasion, posted herself working out. To her credit, she's also been able to lose weight in the past for a role, so we think she'll have no trouble keeping it off this time.
Somehow, Amy manages to insert comedy even in the supposedly serious events of her life. Let's backtrack once again to her motherhood journey. She named her son Gene and for his middle name, the couple initially gave him Atell to honor fellow comedian Dave Attell. After realizing that "Gene Attell" sounded like "genital," they changed it to David, instead.